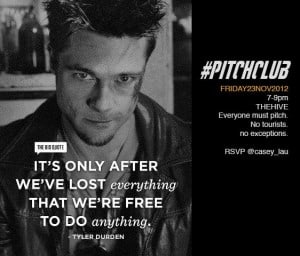 I know, only been back to Shenzhen about 2 weeks and on the road again! Well, Hong Kong is just a hop, skip across the bay and our startup WeiboAgent has been building up its team more in Hong Kong than anywhere else!
I'm trying to plan more ahead of time to maximize my travel trips, this is my outline so far:
Wednesday 11/21
morning, cross over to Hong Kong (hope the border isn't insanely long…
afternoon – arrive Hong Kong, work in "The hive" coworking space, meetup Casey Lau from StartupsHK.com, who was recently interviewed by Paul Denlinger on Hong Kong startup scene updates. Excited to catch up with Casey!
night – meet some programmer friends
Thursday 11/22
lunch – wanchai lunch with UI/UX company
afternoon – cocoon coworking space, talk to a few startup friends.
dinner – with Gary.com my domainer buddy 🙂
night – meetup more web designers
Friday 11/23
friday afternoon – meeting with Chinese e-commerce import specialist company in Wan Chai
friday night – StartupsHK pitch night 7pm the hive, wan chai.
night – my college buddy + USA real estate business friend, Ish, in town to sell more NYC real estate to Chinese!
Saturday 11/24
morning – Startup showcase at TedxHongKong.com – 1F and 2F, 633 King's Road, Quarry Bay, Hong Kong
evening – buffet dinner + movie with WeiboAgent HK team.
Sunday 11/25
Open, for now..
Monday / Tuesday 11/26 – 11/27
speaking / mentoring at AcceleratorHK about Social media strategies for startups
Plan to return to Shenzhen either Tuesday or Wednesday next week.
The Hong Kong / Shenzhen Border
Maybe its just because these are the people I associate myself with, but seems more and more people I know are "straddling" the Hong Kong and Shenzhen border. There are the pros and cons of either side of the border, and I think those who can master this balancing act can get some serious business advantages in China business.
Also interesting about Paul Denlinger's post a couple years ago Hong Kong is Asia's new tech hub after Google left China. Maybe he is right.
I'll keep updating this blog post as my Hong Kong schedule matures.
Living my life online!