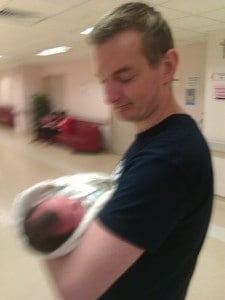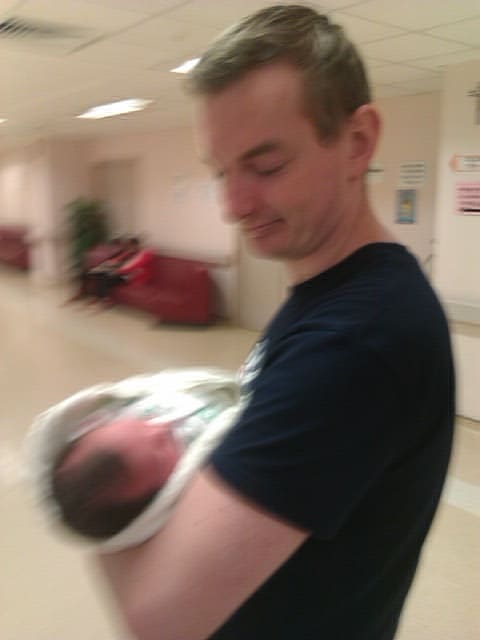 Yesterday spent the afternoon with Leon picking up his newborn baby, Emma K, in St. Teresa's Hospital 聖德肋撒醫院 Hong Kong. Also to note, he is an Australian citizen, and his wife is Japanese, not holding a Hong Kong ID or passport.
I've been learning about the process alongside him the past few months here in Hong Kong, and I thought it would be interesting to blog about the process in Hong Kong.
Which hospital?
Seems this St Theresa is a great one, at least for foreigners. It has a catholic feeling, a bit strange for me in Hong Kong / Asia. There are statues of Jesus on the cross, the Virgin Mark and all kinds of other signs of Catholicism and Christianity. I haven't seen that much since I was back in USA.
There are also options for circumcision from doctors, and other options maybe one wouldn't think is possible in Asia.
Another thing people keep highlighting is so many mainlanders (mainland Chinese) rushing into Hong Kong to have babies. But while I was there, it was not at all as busy as I was made to believe. In the photos in the below gallery, there were many empty hospital beds.
I had heard other friend's of mine who come to
Why are there so many mainland Chinese having babies in Hong Kong?
This is due to the interest to get a Hong Kong passport, and ability to travel internationally, as well as free education in Hong Kong for babies born there. Plus, with a Hong Kong passport, the child can easily travel into Mainland China without much hassle at all. So for the most part, I'm under the impression that if at all possible, Mainland Chinese parents should try to have their child in Hong Kong to get the most flexibility in rights.
Cost of Having a Baby in Hong Kong
cost ranged between 30,000 hong kong dollars (approx 4,000 us dollars) to 150,000 hkd (19,000 usd). A lot of that price range depends if you want a shared room, private room, special care, etc. Again, this is without health insurance, I'm not sure how its calculated with health coverage.
Again, witnessing this newborn baby process as a friend has also made me think of friend's weddings, babies happening all around me as the cycle of life continues. Leon has been working so hard to make money for his quickly expanding family. A similar post I wrote last year was my friend Mike Andrew's newborn baby while managing his family business and the changes in his thought process and life outlook. My trip to USA late last year I also attended one of my best friend's Tayan's Indian wedding that was exciting. This year my friend Julian is getting married and I'm in the wedding party. I also have indirect pressure from Nana for a baby.
Just keep thinking back to how today's world, today's generation in my age group are going through odyssey and life for our parents and grandparents will not be the same as our generation. Whether we want it or not, its not possible…..technology, communication tools,international business…..all changing so quickly.
I wish all the best for Leon, his family, and newborn baby Emma K!
Comment left by my friend in Facebook, good to note
May Zhu: hey mike, it must be very interest to be a witness of having a baby, one thing you said why mainland chinese people want to having babies in hongkong, the important reason you didn't mention it's because our country have birth control,so if delivery in hongkong,then we can have one more baby. i think this is the main reason.

May Zhu: by the way, today i also went to checked my baby in KL Malaysia, the hosipital is totally diffirent with china,make me feel i'm not in hosipital but in hotel. Maybe because it's a private hospital and i choose the special care, so everything looks fine. After one more month, my boy will coming out to say hi to uncle mike….. lol….