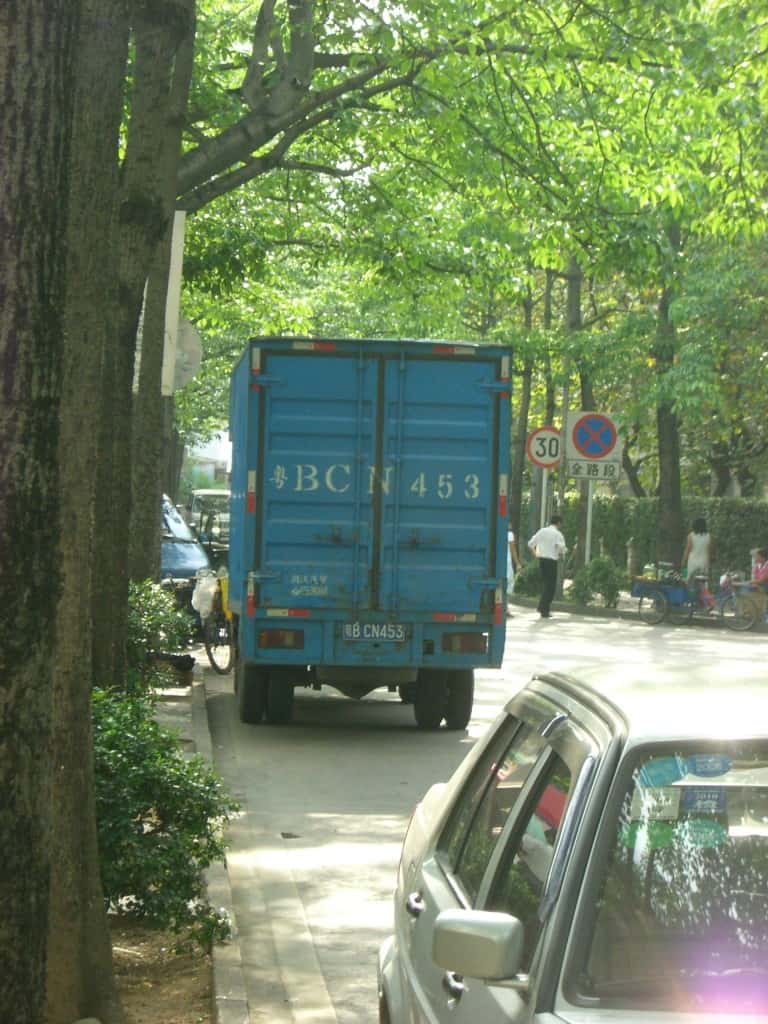 These blue Chinese moving trucks always bring back memories of my hardships and travels doing business in China. They represent the times I had to box up my belongings, my office equipment, and various Chinese staff at the time, to move from one location to another. Sometimes it was due to positive business developments, other times it was to "shelter during the winter". Inspires me to keep working harder, every day in China you see these passing by, and it makes you think where that truck is moving those items…..
Couple weeks ago I spent the afternoon with Andy and Leon from InTouch quality in Futian, Shenzhen, checking out the new office (I'm now mayor there on Foursquare!)
His company is definitely moving up in the world. We were talking about business and life, with Andy quoting my chat message "go big or go home" that I haven't changed in a few months (or more)…
And I responded with "yes, I have definitely gone home a few times"….he has seen me ride ups and downs these past few years. Heck I have seen him go up and around too….while he has always suck on one thing, I have gone from sourcing to SEO to ecommerce to traveling to social media, whatever I am doing now 😉 But they support me.
And if anything its like I had said, this is my MBA. And I am building a global network. Finding myself. Because when it comes right down to it, I have learned what is the value of a business….we have seen massive global banks fail these past few years…..deteriorating to nothing overnight
Customers – Seems to be the most valuable asset really…..but then looking at viscious business tactics the past few years, seeing other companies, employees steal lists, etc etc….makes you wonder how valuable….
Distribution – similar to customers, but depending on your product / service (I always think Coke) distribution is more like the flow of your product down to the retail….not necesarrily an end customer. This is hard to copy and valuable.
Assets – land, real estate…..machinery…
BRAND – reputation…..which is very intangible….how to really valuate this…..
Inventory – is this really a value? More likely a liability that I have learned over time.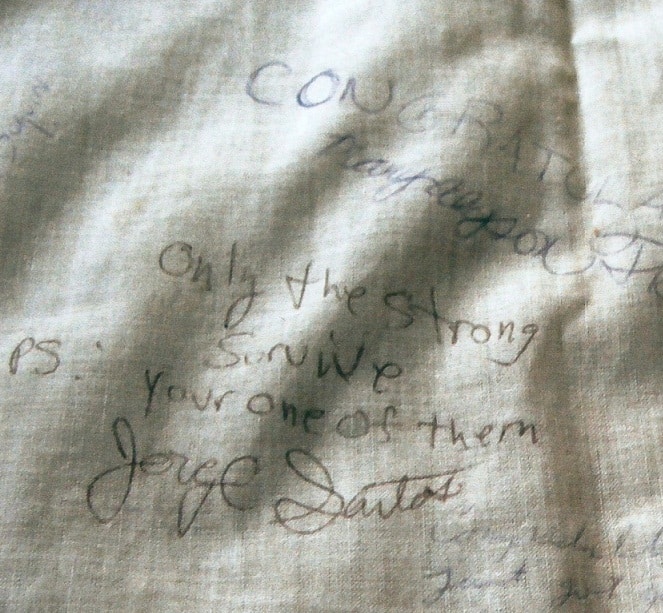 I think every entrepreneur thinks their business is the next million dollar idea. They valuate it so high….I think all of us who have had the next big idea think this way….maybe its necessary for motivating ourselves…..but then there are those sobering times when we feel there is no bottom on the spiral downwards.
I think its part of the process, as my good friend Jorge Santos from Hartford, Connecticut signed on my Eagle Scout awards banner:
"Only the strong survive, you're one of them" – Jorge Santos
Sadly, I have lost touch with Jorge…..I heard from others back home he is in jail for some crime…..sad…..but I still remember him showing me what he wrote on that banner, my heart skipping a beat, and the strong handshake he gave me. Yes, I will keep fighting the fight.