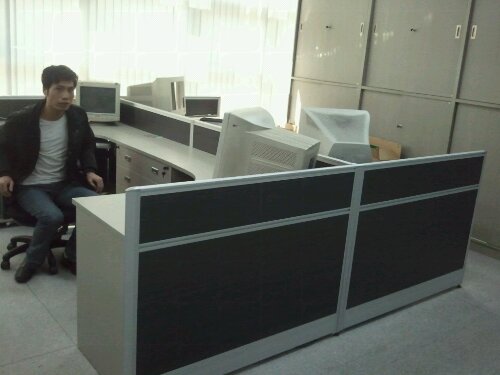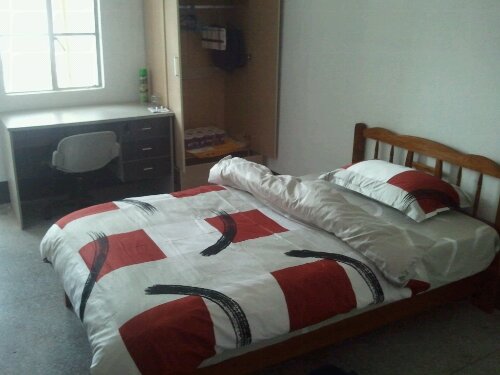 Have been spending certain half days from Shenzhen or Hong Kong at the Dongguan "cashncarry.cn" facility, but today marks my first overnight stay there. Again, a few months ago this would have seemed unimaginable, but this is a really exciting project. It's a factory in Dongguan in the process of converting from a factory into a wholesale store and ecommerce warehouse. My main focus is the ecommerce promotion in the foreign (English) market via their portfolio of domains, but I am also curious and interested to be submerged into Chinese ecommerce and culture.
Some would think I'm crazy to live inside the facility, that the living conditions aren't so nice (well they did install hot water for my shower, as this wasn't provided for the others in the past) and the dangers of the factory city such as being robbed on the streets at night, but I cannot think of a better way to learn and grow as an international internet businessman.
They have been very kind to me, preparing my dorm room for a "white guy" or foreigner, photo attached. They chuckle a bit to think that I'll be living there on site with them, on a level playing field. There is a cafeteria serving meals at 8am, noon, and 6pm, a ping pong table, basketball court, and xbox! People have been very kind and welcoming so far….with only a few speaking a bit of English. Went to my office in Shenzhen to get some supplies, currently writing this as I'm driven there.
For those of you not too familiar with the various cities in China – Shenzhen, where I had been living for the past few years, is much more developed and urbanized, as its bordering Hong Kong. Other major cities in China are Shanghai and Beijing. Dongguan is known mostly as a factory city, about one to two hours drive from Shenzhen / Hong Kong, and the specific location in Dong Guan I'm in is called Chang An, and about 30 minutes from the city center. We have been talking to Chinese people about working there for the ecommerce promotions and SEO team, but many don't want to be so far removed from the city…as it is a bit desolate.
I plan to travel on weekends to Shenzhen and/or Hong Kong….with trips to Philippines every few months. That is the plan right now, life and business keeps moving so fast I am trying to hold on and grab as much as I can.
I'll soon be sourcing more products from USA and other foreign countries, hoping to grow my sales and market depth in China, so stay tuned…..again, I'm excited like a "kid in a candy store" and not afraid to take chances in life and see where they take me.