I've been more calls then ever before from friends and business associates back in USA. It must be all over the television more then ever – investing in china! But really, its not at all as easy as anyone can imagine…..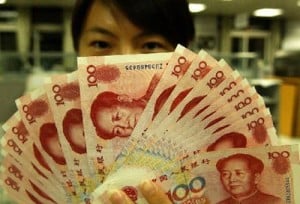 First of all, being a foreigner, who do you trust when you get here? The government isn't exactly welcoming you with open arms, unless of course, you have millions of us dollars to invest. Then you think, well the domestic market is getting stronger, so why not sell here, there are billions of people, and if only a small percentage.
As I've written in other posts….it takes relationships, and time…..to get there.
I have been interviewing a lot these days, and one girl I interviewed today told me, "do you have a company in China?". She is concerned, because she said many foreigners come to China, and to avoid taxes, they don't register a company here! HOW CAN YOU DO BUSINESS IN CHINA WITHOUT HAVING A COMPANY IN CHINA? Sure, there are taxes, and filing requirements, but that is the first thing you need to be a legitimate place of business. It builds moral, and builds value. Plus you have a real company name in Chinese to put on your name card. Sounds simple….but yes, takes time and money to setup Its called initial investment, and no easy way around it.
Next is RESPECT for Chinese culture. I have read posts and articles…the China office needs to run independent from the Western office. I came to China to work here directly, and not to have a "central" office to report to. Time differences, and not being on the ground are perfect examples. And I believe a company will fail if they try to enter the Chinese market without having decision makers on the ground making it happen. It also builds credibility to the customers, suppliers, and employees that you can manage independently and quickly…not have to wait for approval from a western office. China wants to be China, not a remote office for a Western company.
Anywa, my two cents. Its almost annoying how many people talk to me about China business, and then don't want to make the financial and cultural adjustments to fully realize the potential in China.