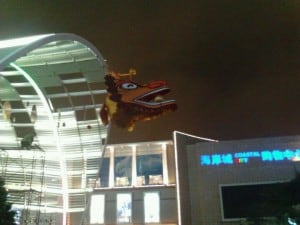 Depending on if you're a business owner, or a employee, being an expat in China during the end of the year and Jan/Feb is much different than the rest of the year. Basically, its SHUT DOWN! You have Western holidays Christmas and New Years in the end of December into early Jan, and then Chinese New years each year is mid/late Jan until early/mid Feb…..
I guess it forces us to think more and more reflectively, making our plan for the next year, again, and again, and again! Reflect, plan, evaluate. Seems everyone around me is thinking about where they currently are in life, what their goals are, where they want to go, and so excited for the year ahead. I think its awesome to reflect, and this blog has been a great sounding board for me over the years.
I haven't always blogged during Chinese New Years, but this is my 5th Chinese New Years here:
2008 was the year of the Rat (Mouse)
2009 was the year of the Bull
2010 was the year of the Tiger
2011 was the year of the Rabbit
2012 will be the year of the dragon
Or, for the full calendar, I google'd it and got Apples for teachers official calendar:
| | | |
| --- | --- | --- |
| Year | Chinese New Year Begins | Animal Sign |
| 2008 | February 7 | Rat |
| 2009 | January 26 | Ox |
| 2010 | February 14 | Tiger |
| 2011 | February 3 | Rabbit |
| 2012 | January 23 | Dragon |
| 2013 | February 10 | Snake |
| 2014 | January 31 | Horse |
| 2015 | February 19 | Sheep |
| 2016 | February 8 | Monkey |
| 2017 | January 28 | Rooster |
| 2018 | February 16 | Dog |
| 2019 | February 5 | Pig |

  
hot pot, with foreign friends
The "eve" before Chinese new years was this past Sunday night, Jan 22nd, and I headed over to my foreign friend Andy Blahnik's house, with his wife Rica (so technically its not foreign friends, she is Chinese!), and they hosted me and a few of our friends to hot pot at their home in Coastal City, Shenzhen. Photo is here in the gallery, we watched CCTV (Chinese TV) and similar to a countdown for Western New Years, they had TV hosts (the guy was wearing awesome sparkly suit jacket), dancers, singers, and interviews.
And for anyone who has been in China on or around Chinese new years, they have tons of fireworks. Its a bit of a quick amateur video I made, but this is an example of just how crazy it gets here. This is right outside the balcony. These are not professional fireworks that are regulated in America…they sell firecrackers right on the street and they are decent size, as you can see in the video.
Pretty cool video, but probably not the safest position I have been in:
A few of my friends have taken trips today, Chinese new years day (today, Monday Jan 23, 2012), as the costs are the lowest anytime of the year. As many Chinese wouldn't travel on New Years Day, or Christmas Day, just like Americans wouldn't, demand is lowest on this travel day…allowing my expat friends to benefit.
But on top of that….Shenzhen is an empty city….as its a young city, and most Chinese don't have family roots (culture) here, and during holidays they go to their hometown.
Today I was lucky enough to find a friend, Danny Liu, CEO of the LA warehouse I am using for ecommerce fulfillment, invited me to his home for lunch today. I was making dumplings, a northern chinese dish and tradition on New Years Day with him and his wife today.
A nice thing he said is that neighbors can count as family, when family is far away from home during the holidays. He has many nearby neighbors and other foreign colleagues who didn't have friends or family to spend it with.
Rest of the Week China is still closed
Even though Chinese New Years Day has passed, rest of the week inside China is basically closed down. Next door in Hong Kong, the holiday is much shorter, from Sunday, the 22nd until Wednesday the 25th, but inside mainland China, people were leaving basically the beginning of last week (16th) and will be coming back in the beginning of next week (Jan 30th). This is in regards to "white collar" office jobs, factories close even earlier and open even later, giving factory workers time to take budget means to their hometown (sleeper buses up to 40 hours long, or more!)
So I'm excited to catch up with emails and work (tons of reading and writing and project plans) during this quiet week. We call it "caving" in the expat community.