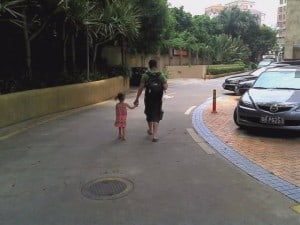 I have been behind on my blogging. A bit discouraged, in a transitional state of business and life. To top that off, overwhelmingly getting people and articles telling me to focus and that this blogging is sucking up too much time and not worth the effort.
But I enjoy to blog, so who cares what others may think.
Maybe its the weather changing, but I have been "perma-sick" for the past two weeks, congestion, headaches, body aches, cough. I finally took a day off this Saturday and SLEPT!….much needed day of doing nothing.
While waking up and falling back asleep…..I had so many wild dreams….mostly thinking back to different times in my life…..business deals, relationships, family. Maybe some situations I wish I could change, go back and change….at least thats how it seemed in my dream. I had these chances in my dream, these intersections of my life where I could do more, say more, do less, say less.
There is the saying, dance like nobody is watching, and I applied that to my blog today, "blog like nobody is watching".
What a week last week was, let me hit on a few points:
Marriage – So much pressure for women to get married before they are "too old". Both directly in my life, and in my friends' lives…this is a daily topic. At the age of 30, I also get that pier pressure to do what everyone else is doing and settle down, get a family. But to do it for the sake of doing it is crazy. I want to be 100% convinced I have found the right person, and am confident in my current life position its the bes thing to do.
Divorce – The opposite of the above, but I have been talking to friends who are going through divorce…that has to be extremely painful for anyone…wouldn't wish it on anyone. But I also feel in today's society, its getting more acceptable to give up more easily in a marriage…whereas in the past, social pressure frowned on divorce thus it was much less. Then in the past, did people simply stay together because friends/family/society didn't like it? Did people live for themselves, or for others?
Pregnancy – Been a bit sad learning in Philippines unexpected pregnancy can affect a woman's life so drastically. And in China its so common for birth control and abortion. Just such extremes. But I feel an unexpected child birth is why there is more poverty in Philippines and other lower income, less fortunate countries. Not saying what is right or wrong about "after morning pills" and abortions….but when a women gets pregnant at a young age, or an unexpected time in her life…it really has harsh reality outcomes. Yes, I know, this is life….
Child birth – Once the baby is born, the woman (or hopefully happy couple) will have to take care of this newborn baby. Food, clothing, school. Hopefully the child will grow up with equal opportunities to live the life they always wanted.
Unemployment – People feeling rejected from their jobs. Not sure what they are meant to do with their lives. Are they not good enough to add value to the company they used to work for? Which company or industry do they best fit in? Whats the point of work? These are just the random thoughts flying through someone who is unemployed and cannot find the right job. Hearing this over and over.
Working in jobs we don't like because we don't have a choice – Then so many people get stuck into jobs they don't like. Maybe they have to pay the bills. They don't have the schooling or education for their dream job. Maybe they don't have confidence to quit and take a chance in their life. I think that is the most common reason, so many people are afraid to quit their job, to try something new.
I am glad I got so much must needed rest today. Didn't check into any places on foursquare (ie, didn't leave my apartment in Hong Kong), ate some various dried foods in my place, didn't check email (too much) and instead…
slept and thought
Wish I could do this more often. It is mind expanding.