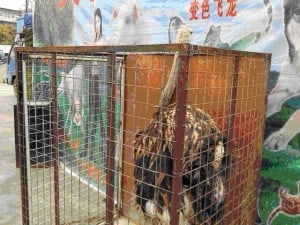 As you can see, I'm pretty open about the extreme stress I have been under in business and travel. I think I am developing quicker. There is a saying I saw on a facebook status update that I liked and tweeted:
"Always do what you are afraid to do" Ralph Waldo Emerson
I definitely think working as a small business….in any country or condition is hard…but seriously, it's ROUGH as a foreigner in China. I have gone through so many ups and downs….heck, when I'm at customs borders and they stare me up and down….I always wonder "did I do or say something, get tracked saying something???"
Man….
But the one thing about being afraid of something, you have to FACE IT. And also, face it with friends you know and trust. Being alone and afraid is SOOO much worse than being afraid but with a group of trusted friends.
Like most scary movies….the group of teenagers taking the weekend getaway to the woods….and one by one each one getting lost, killed, converted to a zombie, etc. It always gets way scarier to watch when you see the one person by themselves in a dark attic after their friend just got eaten by a werewolf. Alone and afraid….
So what do most of us do, we bond with others who are afraid of the same thing, share our stories, our perspective…..and realize it's not just us.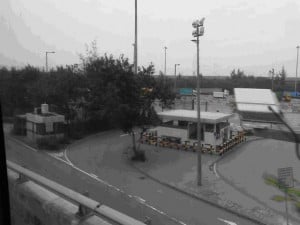 And it's not just foreigners – most major cities – Beijing, Shanghai, and here in Shenzhen – have immigrants from other cities…coming to the big city to "make it big", prove their family they can make them proud. So we all polarize together and help each other succeed.
And in the blog post – April has been wild this year…and talking to my good friend and trusted main contact for SZ team, Ella Zhang, she is also buried with work in her sales job. In April there are the numerous trade shows – Canton fair in Guangzhou, Hong Kong Global sources fair, and many other city fairs showing off manufacturers, trading companies, and new design firms brands and new product lineups.
South China is a crazy place….at least I know I am not alone, seems we all are crazy here, some current events below
zipping back and forth between the Hong Kong / Shenzhen Border – customs getting tighter on smuggling of iphones and ipads electronics slipped through INTO china without paying VAT tax, and sold online or through grey markets.
Ferry Trips to Macau – various tourist trips, client meetings, and occasional trade shows or industry events. Oh yea, and don't forget this is probably now bigger than Vegas in sheer numbers of gambling.
Trade shows in Guangzhou – Canton fair twice a year, in April and in October, factories debuting new product lines, mingling buyers and sellers….massive floors and buildings of manufacturers in one spot.
Electronics Markets in Shenzhen – massive networks of permanent trade booths, selling everything from "Grey market" mobile phones, LED bulbs, Bluetooth headsets, "hiphone"….its amazing sight to see.
Dongguan Factory network for Hong Kong and Taiwanese – As China has grown…factories have moved more inland. Dongguan even is getting higher in its cost, but still a majority of factories lay here in Dongguan – or more specifically Chang An district.
But the more I network, the more I blog, the more I realize, I am not alone. And that makes me feel better at least…..still exhausting, but at least it drives me to keep it up.