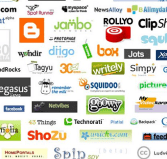 Just #addicted to networking and connecting. But at least I am focusing on an industry, group, and location:
Industry: tech / international ecommerce
Location: China, specifically south / Shenzhen.
And I'm just gonna keep plowing through. I tried to get others to organize some events, but I am low on patience and just setup a quick and informal round table event this coming Tuesday, August 9th at this new szteam coworking space (where I'm blogging this at 6pm on a Thursday!)
Vlad came by today – finally – and he realized the power of the space…he got so much work done! And networked with other like minded, startup, self-starting personalities. Throughout the day we had visitors like David Li from hackerspace in Shanghai, Felix Lam from Makible in Hong Kong, Rica doing product sourcing, Bruce looking for startup opportunities, and others just checking out the space.
Yesterday we had geekcook.net founder David Zhang here looking to promote he "geek" product line in the space.
We have gotten emails from eOffice.net in London to do a cross promotion between China and UK coworking spaces.
And we are continuing to leverage the success of the boot.hk coworking space to scale up and "crank up" the volume of startup networking in the south of China.
And today I just did it, more and more people wanting to get the startups specific side of the coworking, we will host a meetup…roundtable, brainstorming, self-introduction of everyone's projects.
Below are the details.
Been talking to more and more people that want to network with other startups in Shenzhen….there are many around, well lets DO IT!

We will use the SZteam.com office for the place, and pick Tuesday night 7pm to get people together.

 

What: Startups Shenzhen Meetup
For Who: People that are in startups or curious
When: Tuesday, Aug 9, 7pm to around 9pm
Where: SZteam.com coworking office, (see below)
Cost: Free
Dress: Casual

Agenda: This is the first one, I think lets just have an open round table for those who attend to see how many people are interested, what kind of startups we have attending, and if we want these meetings to be weekly, monthly. If we want them to have presentations, how-to, networking. etc.

 

For reservations:

email us at info@szteam.com

call us on 0755-86329218

or drop by:

深圳市南山区高新区南区粤兴三道6号南京大学深圳产学研基地大楼B区502号 518057

502 B-Block, Nanjing University Research Center Shenzhen Branch, 6 Gaoxing 3rd Road, High Tech Park South, Nanshan, Shenzhen 518057

NOTE

This building, 南京大学 (Nanjing University), is quite new here, so you cannot find it on the map now, but you can use the name of next door building, such as 中国地质大学产学研基地

by Shenzhen Metro:

Take the Shenzhen Metro to the stop 'Ke Yuan' 科苑 on the Shekou line and get out at exit D, and it's the building on your left.

by Shenzhen Buses:

1. 南山外国语学校高新分部,bus no:109、b606、b608、b682
2. 科苑南路,bus no:109、b682、m208
3. J1 or 364 to 万科东海岸 stop
4. 高新南十一道 bus 72

 

 
Again, people say, why did I just spend the last 3 hours or so talking to people on the phone, on chat, on multiple social media sites posting new event listings, community postings, and email blasts….
BECAUSE THAT IS WHAT I LOVE TO DO, ITS WHAT I AM PASSIONATE ABOUT so get off my back! I know my friends and mentors keep telling me to stop/ slow down the blogging and networking and focus on making direct cashflow but damnnit, I am delegating, I am strategizing that. And many things there I need to wait for the work and thought process to finish on the other side of the table.
So away I network and connect. Lets see where this next meetup takes us on the adventure.