My friend Marshall from all jewish links sent me this article from Kaushik of Beyond Karma about LETTING GO of resistance. Just being who we are, not fearing it.
Its about finding out who we are in life, and it seems that as technology, and civilization progress – people are made to feel they have to fit into the cookie cutter lifestyle. But why, I think my being overseas so long has really made me lose connection with "reality" or at least the "normal" lifestyle….but really, I am glad to separate myself for it and get a bigger picture, global life outlook. People in America really think the whole world lives like "us", and that is the only way to live.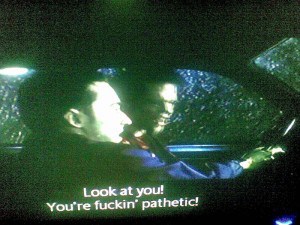 Haha, wow, we need a wakeup call. Every country is so wild. I was hanging out with my friend Brent Harris tonight and I showed him a video of urban Manila, Philippines – and he is like, yea, if I had never been to China and other parts of Asia, I would be so shocked by that video. As an American, yes, we are privileged, but at the same time, we are trapped in this bubble….that really is hard to get out unless you travel abroad and see things from a different perspective, with your own eyeballs!
Below is an excerpt:
Posted: 17 May 2010 07:58 AM PDT

The truth that we are not what we take ourselves to be is glaringly and painfully obvious. The ego has no answer to this simple truth, but it does a have a typically effective solution: it just obliterates the question from our consciousness.

This is why most of us go through life without facing up to this question.

And this is why we suffer.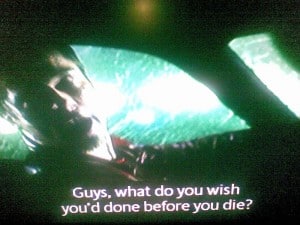 So many times in my life I have been told to stop stressing about what others think, and to do what you need to do. This quote makes me think of the movie FIGHT CLUB – written by Chuck Palahniuk. It specifically makes me think of the scene where Brad Pitt (Tyler Durden, the 2nd personality) is driving the car and Ed Norton (narrator) is strugglin with internal conflicts, resisting resistance in his MIND.
There is a great quote I found on twitter –
To change one's life: Start immediately. Do it flamboyantly. No exceptions.' – William James
THAT IS THE PROBLEM – everyone thinks they can fix things TOMORROW, or another day – Today i am too busy. TOO BUSY DOING WHAT? Not being happy. Not doing what you want to do. Not being who you want to be, who you were born to be. Stop making excuses. Stop thinking there has to be the perfect reason, perfect timing to get what you want to happen to happen. The biggest barrier to living the life you want IS YOURSELF. Not your boss, not your parents, not the bank account. ITS YOU.
WAKE UP and live life how you want to live, not tomorrow- TODAY. man, its so true…..but so hard to make that first step…..but once you do, there isn't any turning back…Kind of like the movie Fight Club demonstrates.
Because it is a FIGHT, a struggle, an unending pursuit to defend the right to be the person we were born to be. Sure, there will be others who influence us to be the person THEY want you to be…..but that is why we have to FIGHT it. Like the man in the arena….we are in our own personal battleground each day.