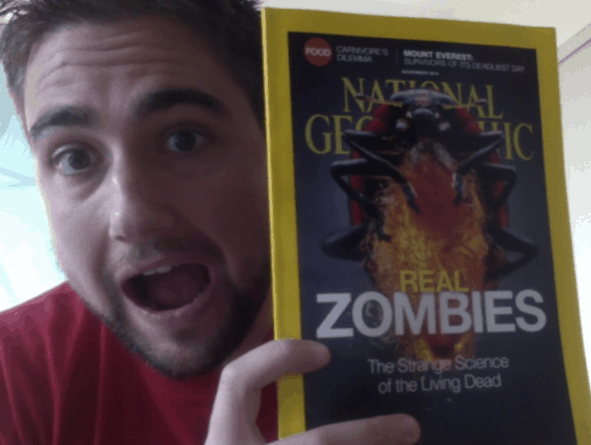 Recap of the PostMortem Hong Kong event we had today Nov 22, 2014. Borrowed the bio's from the Post Mortem website and then I write up a recap of each of the sessions and what I learned.
Martin Kessler, Phonejoy
Martin was extremely open with his session, getting everyone a bit emotional. Discussing how he should have researched his investor more, bargained more. He has been through a lot with his startup as it got what I interpret as a hostile management takeover. Also seemed the market was too small to support the whole team. Main takeaway is to research your investor more, build a strong team, and pick a large market that you can keep up with.
About Martin
Over 5 years experience in hardware, startups and product marketing. Passionate about growth hacking. Unreasonably attracted to big challenges, Martin enjoys playing games on very hard difficulty. Previously, he served as the founder and CEO of Phonejoy, a hardware startup based in Hong Kong behind the iconic Phonejoy game controller that turns ordinary smartphones into a handheld gaming consoles. Now supporting Ambi Labs' marketing strategy.
Jon Buford, Makible
Jon is the godfather of the Hong Kong startup community, and has helped found StartupsHK and BootHK in 2009. He has had a rough year with his startup Makible and he was very open with it, the past and the current situation but couldn't share too much on the future for obvious reasons. My main takeaways are communication and focus are critical. Communication to your investors, to your customers, to your team. He also stressed on writing things down, especially with team members / partners and investors. He mentioned something that an investor said was agreed verbally a year ago – but had nothing on paper to back it up – something about putting money into the company bank account but he couldn't use it? Strange. And on the focus, it was a bit different from what I am used to hearing with focus – he was speaking about it from the point of the crowd, the online crowd giving him awesome ideas to add features to the product, and he had the money to do it so he did. He mentioned how hard it is to manage cashflow and with hardware – longer lead times, delays. Really rough, and I have been in similar situations. Really good to hear it.
About Jon
Makible was originally created as a company connecting crowd funding, rapid prototyping, and manufacturing together as one unit. Today it is the home of the MakiBox, the world's first $200 complete 3D printer kit.
Derek Kwik, BSVCAP
Derek came up next and he has a different angle as is "on the other side of the table" as an investor. But he gets down in the trenches with entrepreneurs. He explained a failed investment fund he was part of during the dot com bubble and how he had to report back the flop to the Hong Kong and Singapore(I think) government about why. He explained how he learned from that and when he started his new fund a few years later he gets more active with the entrepreneurs, helping with the sales and business development. To wrap it up, he also explained how he met Jack Ma when he was pitching Alibaba to his firm, when Alibaba was only 25 staff big. Derek saw the passion in Jack Ma and had it sent to the other partners but they passed. Well, we can only imagine how horrible that must feel. Keeping it real, Derek also runs marathons once a year, that is pretty motivating!
About Derek
Derek was the CEO of SiimTech Global Corporation, a leading developer of contactless mobile payment technology funded by SoftBank China Venture Capital. Under his direction, Derek managed the company's operations in Hong Kong, Shenzhen, Xiamen and Bangkok and established their relationship with Singapore Telecommunications (SingTel) and its fleet of mobile operators. In Thailand, he led their commercial development with Bangkok Transit System (BTS), Advanced Info Service (AIS), Total Access Communication (DTAC) and True Move Corporation.
Michael Michelini, Social Agent
Yes, this is me. Making the presentation was much easier than presenting it. Went quickly through Social Agent, starting in July 2012 as a landing page and Weibo Agent getting into Chinaccelerator getting overwhelmed with customer feedback. The many pivots. I had fun showing a bungee jump in China. And the outrageous Android App launch party last August 2013, which included a broken down bus on the highway, a concussion from slip-n-slide on the beach, and my scrapes from the day. I got a bit emotional talking about the tough calls turning down investment in China. A bit of reverse racism, pushes to change the team around and other micromanagement requests. Talked about the recent acquisition exit. The questions from the crowd asked why I left Wall Street, I couldn't imagine being there to be honest. I am so much happier – maybe not as rich, but so much happier.
Download Mike's presentation here
About Mike (me…)
American internet dude living in China (since '07) helping western companies leverage Chinese social media for business. Passionate for working with more like-minded internet entrepreneurs. Love international business & connecting, and working on ways to give hard working people global opportunities.
Constant Tedder, The Hive
Constant I have met before quickly in passing but never knew his amazing background. In a multitude of ventures and has had some good success. He gave a 7 point checklist needed to evaluate if your business is good or not (I will share once I get it or share the video below). The crowd asked how he could manage so many ventures. He said he finds great people to run his businesses, else he couldn't do it. Other questions in the crowd asked how he can differentiate and compete in the competitive coworking space in Hong Kong – he says things are growing nicely and as more competitors come it helps fill up his space.
About Constant
Five years ago, Constant sold his stake in Jagex, creators of Runescape, and instead of retiring off to some beach, moved to Hong Kong and opened up the Hive coworking space in Wan Chai. Today the Hive has locations in Kennedy Town and Sai Kung, and Bangkok, Thailand.
He started his first business at the age of 16 when he published a magazine whilst as school. After that Constant has started and run several ventures, including, Frontier Media, Gameswire.com, Jagex.com, ExpenseMagic.com, Dawn Energy and The Hive.
Raphael Cohen, HotelQuickly
Raphael is a great guy at execution. I remember him pitching at other events and he has good experience from his days at Rocket Internet. He shared about the pivots and tweaks in his product, Hotel Quickly and how while it was based on a Western company, they had to learn how to localize it in the Asian market. UX (user experience) was critical, as well as making adjustments for the local languages – he has it in tons of languages now and it is growing nicely as well as his team with almost 50 people throughout Asia. He is always on the move now recruiting and training his team from Taiwan to Bangkok. Very passionate guy that executes!
About Raphael
Raphael is the Co-Founder and Chief Sales Officer of HotelQuickly, Asia's largest last-minute hotel booking app. Before starting HotelQuickly, he worked for Rocket Internet, the world's largest internet incubator, as Managing Director of Foodpanda Vietnam and DropGifts Singapore. As a serial entrepreneur, he previously founded the online graphic design outsourcing company Corporate Edesign, as well as CGHK Export, a China-focused trading company. He graduated from the University of Toronto with a Bachelor of Commerce, and also studied at the University of Hong Kong and Shanghai Jiaotong University. Raphael was born and raised in Paris, but lived in Toronto, Shanghai, Singapore, Ho Chi Minh City and Hong Kong, which is also the reason why he speaks 6 languages and is so passionate about traveling.
Richard Lai, Engadget
Richard wrapped up the event talking about failed gadgets. He is an editor for Engadget so gets tons of pitches and attends lots of tech hardware events. It was rather entertaining with various slides of failed products – some of which never made it to market. Puma Phone? Ya, I didn't know that existed either. Felt pretty good though to see even pretty massive companies make big mistakes. We can't let the fear of failing stop us.
About Richard
Richard's love for gadgets was probably triggered by an electric shock at the age of five while poking his finger into power sockets for no reason. Since then he has managed to destroy a few more desktops and phones until he was sent to England to start secondary education. Somehow he ended up in London, where he had the golden opportunity to buy a then senior editor a pint of lager, and here we are. Follow Richard around in electronic stores and you will witness some intense exchanges between him and the sales reps.
Don't forget you can…
Download Mike's presentation here