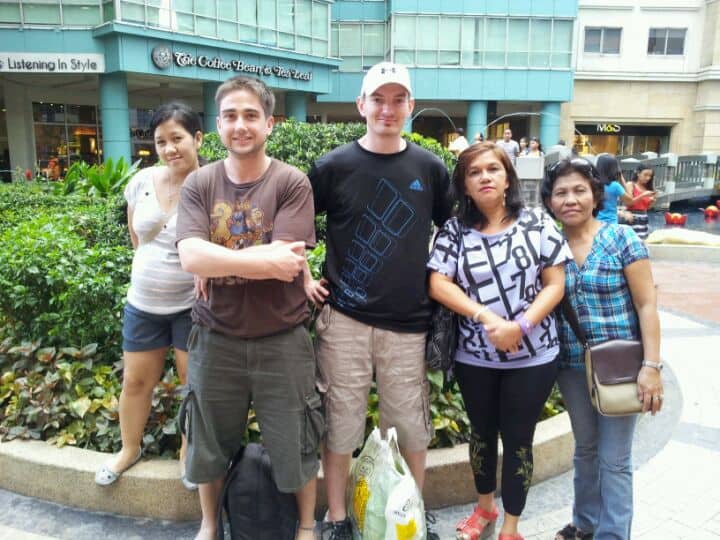 Extended my Manila, Philippines trip a couple more days to wait for Leon to get back from Australia, and to have a teambuilding meeting with the e-commerce support team we have been building up here in Manila for a couple years. There have been a few hiccups along the way, due to my traveling and doing too much, personal staff life changes, and also just not having the business standardized enough to scale!!!!
Leon has been interested to get involved and help streamline the e-commerce business…he sees opportunity and if we can get things back on track hopefully grow and scale in a nice and steady way. Just going to be some hard decisions and changes to get to that point.
I'm still trying to find the best way to move forward after the re-organization back in 2009. I do feel better that Leon is here in Manila and interested to get involved. And Marie is getting back into the game now that her newborn baby Carlos and she cannot just be sitting at home!
And in an effort to "open" on the internet, here are the meeting notes from today's e-commerce support team "teambuilding" lunch and afternoon discussion:
Date: Sunday Feb 26, 2012
Location: Eastwood, Manila, Philippines
In attendance: Eve, Joel, Leon, Mike,

What is the business we are discussing:

NYBS.org is 4 things:
1) shop.newyorkbarstore.com —> USA warehouse shipped products
2) asia.newyorkbarstore.com —> Shenzhen warehouse for export B2C
3) 98products.com –> domestic China B2C
4) newyorkbarstore.co.uk –> UK warehouse….seems on hold
5) wholesalersdropship.com is dropshippers business

Mike went through the history of NYBS since 2004, explained why the business is currently at a low, with inventory in UK, Florida, NYC, LA, and SZ. Identified our strengths as SALES and MARKETING and not logistics and supply chain.

Differences of NYBS to Shadstone –> To Mike, Shadstone is a separate business, as an Asian based B2B consulting business, and NYBS.org is an ecommerce business to be spunoff once back on its feet (as it once used to be)

CHANGE is coming soon! It will be hard, but we need to re-group and focus on our strengths and let others with complimentary skills pick up where we leave off. I must admit, I have been one of the reasons the company has been slow to develop, as I am doing 2 – 3 businesses at the same time, as well as trying to hold onto bad supply chain management in the past….

My biggest reason for delay is that NYBS is New York Bar Store…its meant to be a business for bar products, and I cannot find suppliers that will do low quantities on a wide SKU range or products, and we split shipments between so many suppliers…and lately out suppliers have been slower to take care of our shipments.

So, therefore we are going to focus on the Los Angeles, warehouse that is managed by the Chinese logistics company. They have been supporting us and we will combine their logistics experience with our English marketing experience. The product line is not an exact match to "bar products" but we will call NYBS " New York Bar Store & More!" and update the company history that it started in 2004 in NYC buyt has become a global ecommerce company selling all sorts of trendy and fun products to the home and bar market.

Below is the to do list, and we will have weekly group chats at 9pm Wednesdays. Lets Rock!

Task Lists

NEW START – end of Feb/Early March GROUP HUSTLE, getting things back on track

Joel: joel , learn reporting and deskaway management
joel,
I just upgraded you on the system to super user, and project lead of NewYorkBarStore…there is a way to manage late tasks, who is supposed to be doing what tasks, even I am not an expert but if you can check into it and let me know
Michael: remove bad suppliers Mar 02, 2012
Amy,
We have to take control of NYBS and I have to cut off all products that are not in LA warehouseI also have to call suppliers myself now, its been escalated to that level.
Joel: shipping & inventory report format
hi Amy,
Please meet Joel Sy, he is a detailed bookkeeper here in Manila working with us for 2 years now. Please send him all details about the inventory reports and shipping costs…he is going to find a good way to manage shipping costs and sales reports
Eve: process to add new products
hi Eve,Please talk to Krystle about making a standard process for adding new products.Also Marie can help show you how to update the excel list
Michael: weekly skype chats, 9pm Feb 29, 2012
Marie: dropship communications
Hi Marie,
we need to communicate to dropshippers, are you able to do this? Lets meet when I'm back to Shenzhen this week. We also need to give them notice that we will be changing our product line drastically (to 4px…but not give them the direct source)
Amy: get api documents for leon
hi Amy,Can you ask if they have "API documents" for their API to connect to other shopping carts (like our shopify)
Michael: get .ph shopify setup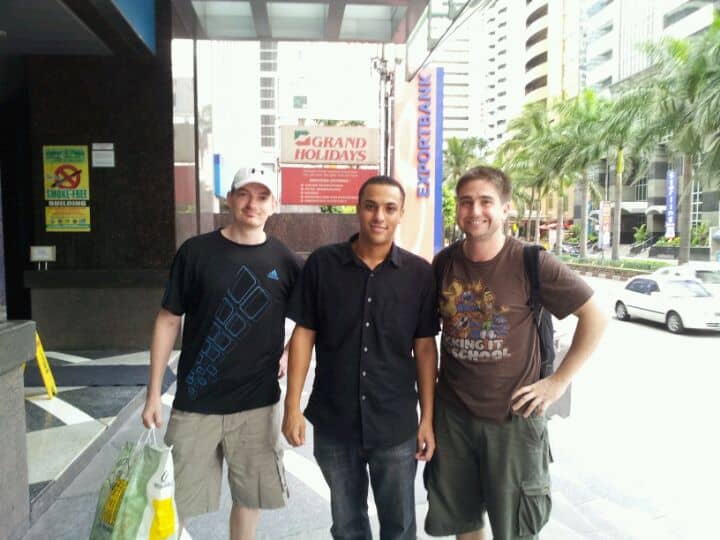 After the Eastwood lunch with the team, Leon and I headed over to Ortigas to meet Usuman, running the outsourced operations in Phiilippines for my American friend, Yusuf, who is also like me based out of Shenzhen, China. MAN do they look alike! I am a bit jealous, I wish I had a duplicated brother hustling like me to build up an international business. Usuman has been here in Manila 2 years handling the call center, on USA time. Again, because of networking and relationships, I feel comfortable to talk openly with him about the business. I also like it that they have a similar footprint as me, 2 NYC brothers in China and Philippines running sourcing / ecommerce. Think its a perfect match and why not cooperate!
I am EXCITED again….building a true e-commerce business…..growing out of a niche, going into bigger markets…having a real team, people who care, good partners in China….and hoping to develop USA business back a bit.
Again, I love this blog and I hope it allows some people reading who want to get involved to contact me. Now is a great time to approach me!