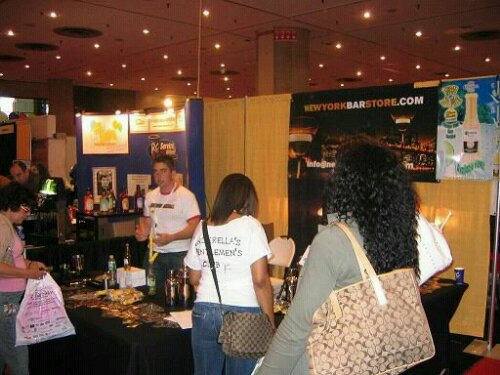 Just been holding this back the last couple weeks, but in an effort for me to better focus my energies, I have to look for more strategic alternatives for the first business I started up, this is the letter to marie
Hi Marie,
Thanks for talking to wholesalers, dropshippers, and others about strategic solutions for New York Bar Store. I should have been more clear to you about things, but you have been aware I am looking for partners and investors.
I was in talks with Mike from Technetron about partners in a local NY shop, and was why I sent the goods to his garage in NJ, which turned out to have to become a big disaster and moved to the NYC storage unit that forces us to hire Josh and pay more in costs then the profit from shipping the orders…
I met with Juan from Print Correct, LLC while in Florida to have a face to face meeting with him about choices as well. While I did not talk to him in person about it, later I talked to him about a merger or consolidation and he is very open to it, and we are moving towards shipping the India stainless steel to his warehouse in Florida and he can sell it himself as long as he ships our orders for us. That is the first step of our relationship, and we hope to work towards a closer financial relationship, but maybe wait over the next 6 months to see how this works.
But lets consider other partners, investors, alliances as well. I don't know who you are talking to, but yes, I can see other synergies in working with a drop shipper or supplier (I have talked to co-rect and to magnuson in the past) or customer for a "vertical consolidation" to put 2 companies together into 1 bigger company.
Here are some things I am considering (maybe you don't just copy/paste this, but instead read it yourself, and modify what you think makes sense)
a) Firstly, I am not open to any selling of SHADSTONE, that is meant to stay out of the deal. SHADSTONE is an Asian offshore consulting company for Western businesses
b) ELECTRAPOUR is a separate deal as well.
c) NEW YORK BAR STORE is the project we are selling, this was a separate company from SHADSTONE in the past
What is "NEW YORK BAR STORE" as an investment:
1) A B2C and B2B supplier of bar products for homes and commercial bars
2) A TRADEMARK with the USPTO for "New York Bar Store"
3) Inventory in Los Angeles and NYC
4) A recognized brand since 2005 online
5) High SEO presence, top 3 for such terms as "bar products , bar supplies" and others
6) Huge customer database
7) Network of resellers/dropshippers, bartending schools
8) www.newyorkbarstore.com is primary domain
9) www.wholesalersdropship.com can be included in this company, or kept in SHADSTONE
10) Sources in India, Thailand, and China for factories of bar products
Ways to work with potential partners / investors:
Primary factor: The current owner of NEW YORK BAR STORE is looking for an active partner to manage the operations of the company in USA – shipping, supply chain, customer service, and sales.
If the current owner of New York Bar Store is to contribute to the company, its efforts will be in Asia offshore work including:
SEO and internet marketing
non-USA time sensitive website upkeeping – product descriptions, content writing
Asia factory sourcing and representation
Possible ways to work:
Full sale – Current owners are open to, and considering a 100% sale of the company. Price and terms are negotiable. Current owners will assist in the training and transition of new owners over a 3 or 6 month term, depending on requirements and bargaining on terms of sale.
Partial investment – Current owners are open to a partial investment of capital and smart money.
Vertical integration – if a company wants to swap operations such as warehousing, supply chain, and customer service and sales support, we can support them in their Asia sourcing and internet marketing, SEO