I spent a night out with 2 friends Alex and Manu from IES Trading Brazil and its always great to get perspectives and ideas. They asked me to fold my hands together – and looked at which thumb was on top.
Try It Out For Yourself First
Before you scroll down and ruin the surprise – quickly put your two hands together and see which of your thumbs you naturally put on top!
Now,
Let's see the results..
Left Thumb On Top…
Is your left thumb the winner?
Then it means you think with your HEART and are more of an emotional thinker.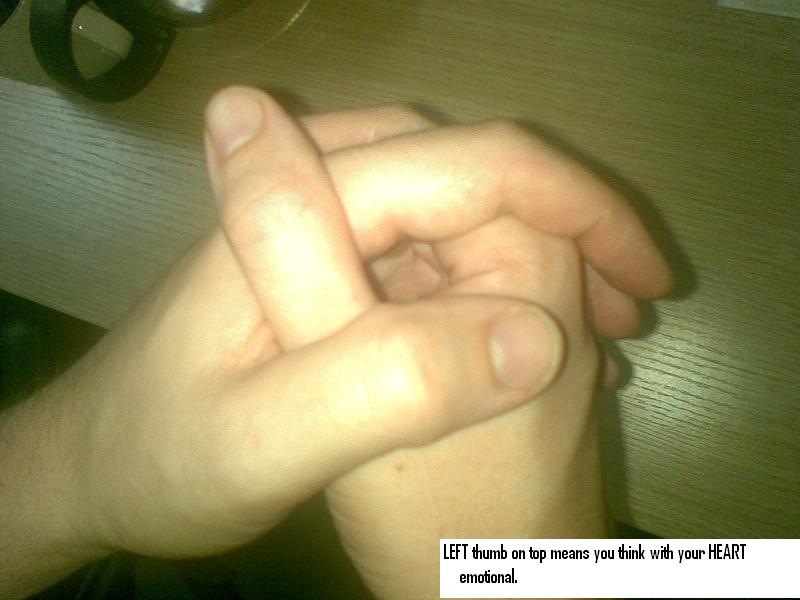 Right Thumb On Top…
Is your right thumb the winner?
Then it means you think with your BRAIN and are more of an intelligent thinker.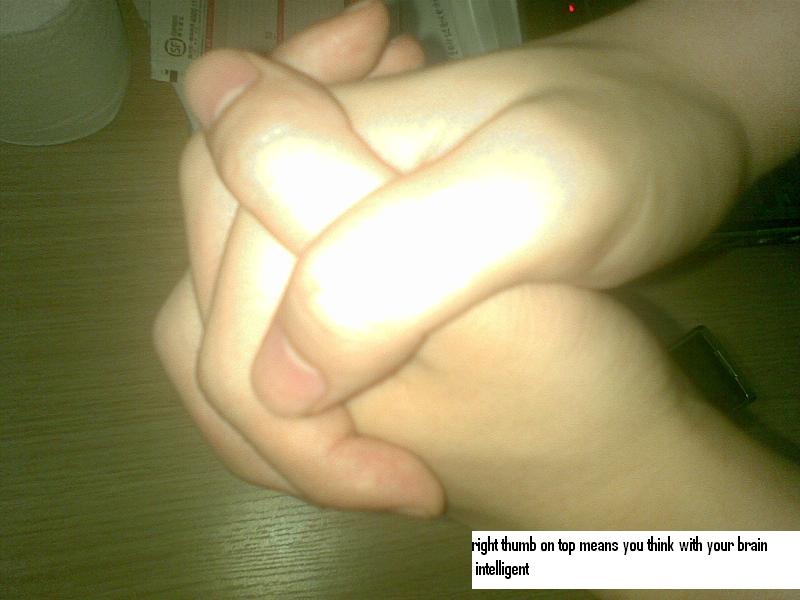 So, What Do You Think?
I had the left thumb on top. Which meant that I make decisions based on my heart – and emotions. If I were to have my right thumb on top then it would mean I make decisions based on my brain – or intellect.
We were in a local bar, and had a few others do it as well. The strangest thing is, most of the Chinese people we had to it put their right thumb on top, which a majority of the foreigners had their left…..
Very strange….but in a way, it makes sense from my experience. In China, deep in the culture, people follow the rules, reasoning, and process / structured leadership. While I feel in the western world, more of the decisions and thought process are open minded and creative.
I am definitely in agreement with my being an emotional thinker. While I have constantly been giving constructive (and yes, sometimes destructive too) feedback that I am stupid and I think with my emotions rather then reason – I am who I am. Maybe its the 25% Italian inside me. I am a bit hot tempered at times, don't always think things through, and if need be, willing to lose in the short term to hope to gain in the long term – and keep my "face" or my respect at the same time.
Just keep on trucking, understand who you are, what drives you, and use that to live life as best you can.
Years later (2014) I am re-reading this post – and I still really believe it has some sense to it – I keep finding myself being a left thumb!
You're Smart Either Way!
Well – left or right thumb on top – Want to check out our guide on starting and growing your own blog? Build an online business of your dreams today!
Check out the "start a blog guide" today and make a smart decision on creating your own destiny!
Make Sure To Protect BOTH Thumbs!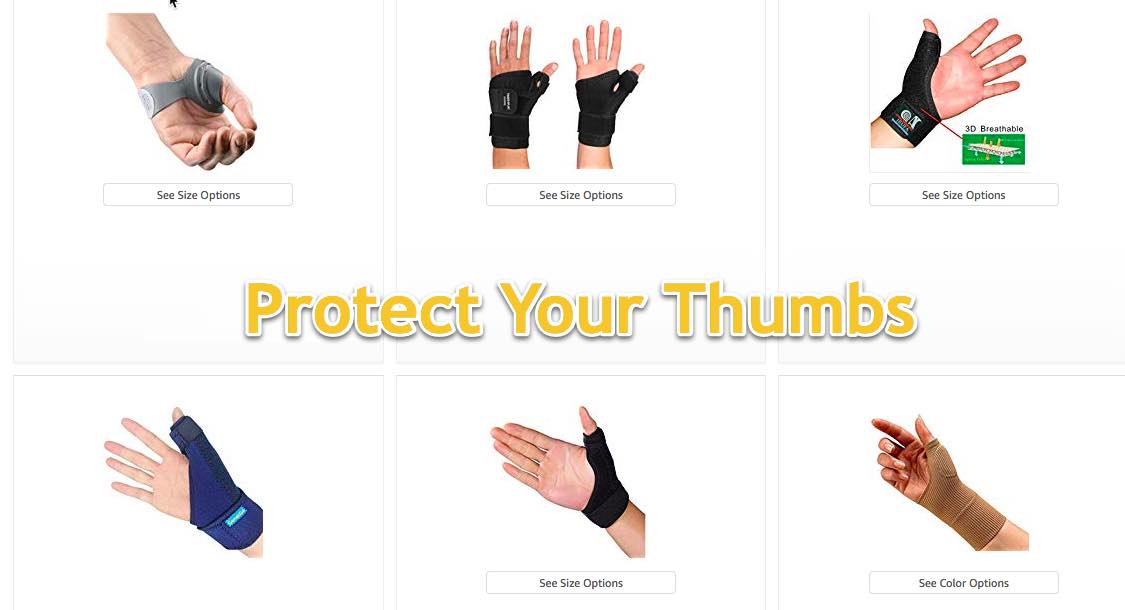 Seriously – there are thumb protectors! Thought since we are on the wild topic of thumb positioning – we can bring up some products you can use to protect your thumbs. What will the world come up with next?
Check out the thumb protectors on Amazon now!