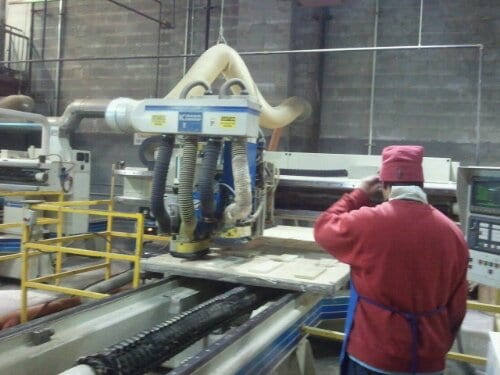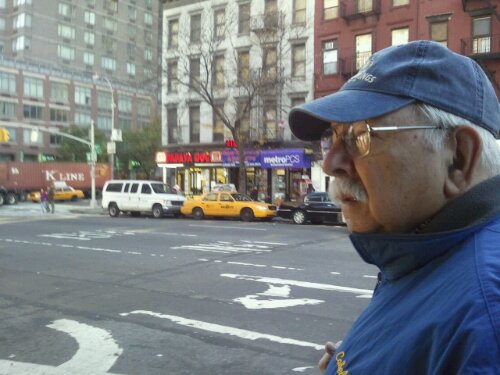 Yesterday, man, what a rush…started bright and early in the morning with catching up on tons of emails, and phone calls. Lunch with Jason Perez, my fraternity big bro, and his client for financial services that is looking for advice and help with his website for New Jersey sports leagues.
Rushing off there, I headed from the lunch (in Hoboken, NJ) to the Bronx, NY….giving myself one and a half hours….this turned into 3 hours….and the subways in NY have no cell phone reception…so I couldn't give a heads up to the company I was meeting. They are a liquor promotions company, family business for over 50 years. THEY HAVE MANUFACTURING in the Bronx! That was amazing, I had a full site tour, and talked about cooperation with my being overseas, helping them with Asia factories, as well as website promotion. The reason I have never found them before is they don't attend many trade shows anymore, and they JUST MADE A WEBSITE. Isn't that amazing. I found most of their competitors via the internet….jeez, I wish I had found them years ago..talking about doing exclusive products together, cross promotions, etc. Lets see.
Hustling back to grab a coffee with Josh Griffiths before he had to get to his Jiu Jitsu studio and say goodbye…thanking him for all the help and advice he has done with me while I've been in New York this trip. Also coordinating with Abiy via phone for my visit to Los Angeles the next day.
Then I have the storage unit of bar supplies…with a bike I had recently bought off craigslist…I rode it uptown to 29th street to leave at the Technetron office and Mike there would take care of it while I'm out of the country. He asks me to relax, and how did I get into this mess from the beginning….well that is because the amount of pallets of bar products was more then expected….While hustling around, I called tmobile as well about details of my phone plan "paused" while overseas, as there was some miscommunication when I signed the contract.
Crossing now to 14th and 8th ave, I attended a Stevens Tech biz and technology reunion to see Ann Mooney. It was really over packed…and 1 bartender…so I said hi to the few faces I knew, and headed out to grab a pizza slice.
Jonny from the Bronx, who I haven't seen since last year when he was doing an MBA exchange program in Beijing University, crammed in some time to meet with me quickly for coffee (coffee at 8pm, not a good idea!) But Jonny is the man…he sees right through my problems…he sees this bar products stuff stressing me out, and it not making money…then to focus on the internet marketing and the blogging or other things…this is what I've been told over and over by all kinds of trusted sources…that I am fighting so hard, and if its not making as much money as I want it to be, and its taking time away from my brain to do…
After a great coffee and nachos in the city with Jonny from the Bronx…and some good heart to heart about the "American dream" and love, life, travel, etc. anyway after that I headed to meet Jason Tirri in Hoboken Starbucks…talking about his website LISDIN.com (Life is Good, do it now!) He is open and interested in my working with marketing and promoting the site. AND IT SEEMS EXACTLY what my life is about….doing it NOW. Inspiring and helping others to reach for their dreams, and maybe this is the timing I have been waiting for. He and I have been trying to meet while I am away, and the fact that it was my last day, he made it happen and we met up (another coffee!). Seems like we both have things to offer…to be continued there.
Talking to the "affiliate master" Ken Chen, there is an advertising convention in New York, and there was an after party in a nightclub…he got me on the list. I went back to Lily's apartment in Hoboken (after coffee with Jason Tirri), said goodbye to her and her cousin Michelle, and packed up taking all my luggage to the nightclub in Manhattan!
That was a riot, walking up to a hip NYC nightclub, with a large line out front, booming music, I have my roller bag and suit bag…..telling them I came to the party directly from the airport….it was pretty hilarious. Ken got me in, and they had bottle service in the VIP room. Met a lot of internet marketing and affiliate guys, partied till about 3am, at Korean Chicken, and then went directly to JFK airport via the A train.
Getting there around 5am, I was able to move my flight up to the 6:30am flight to LA. Slept on the plane, and arrived to Los Angeles 10am local time. Writing this blog from my laptop in Venice Beach…no wifi, so transferring to my mobile to post from the mobile app. Chatting to staff on the phone, emails covered….and still kind of stressing about what to do with New york bar store and the bar supplies business I have been attached to for 6 years…
This is really wearing on me…all this traveling so frequently, 3 businesses, and insanity!