NATUREVOX N1 Hi-Fi Speaker Review
For a music enthusiast, there are different speaker systems. NATUREVOX N1 is a speaker system that is composed of an amplifier, music player and a set of speakers. The sound quality varies with the overall quality of the speaker system. Thus, when you use a Hi-Fi speaker, the other components should be high quality.
Now, we ask ourselves how does a Hi-Fi speaker works differently than the average ones. A Hi-Fi or High Fidelity speakers generate high-quality sound with minimal distortion.
There is a wide variation of speakers to choose. While we are all concern with the design and specification of the speakers, choose NATUREVOX Hi-Fi Speaker.
Look for a reputable store or order online for NATUREVOX N1 Hi-Fi Speaker. A unit of the hi-fi speaker costs $860, a competitive price set for a high-fidelity speaker. The latest generation of NATUREVOX Hi-Fi speakers and arguably the best of their products yet. It can generate a balanced sound, an impressive and well-developed dynamics.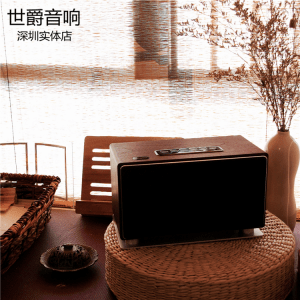 Carefully evaluate the speakers, check the NATUREVOX N1 Hi-Fi Speaker review to ensure that you have chosen the speaker that fits your standards.
How does Naturevox N1 work?
The NATUREVOX N1 has a classic design which is compatible with computers, television, portable devices and it can also connect with a 3.55 audio jack. The built quality of NATUREVOX N1 is excellent with its compact size that can be put on top of your desk without getting knocked off.
When you dismantle the speaker, you will figure out that it is made up of more than 50 partitions. The meticulous acoustic structure of the speaker is the key factor for its high-quality sound.
The sound quality of NATUREVOX N1 is astounding and high-quality. The drivers inside its speaker can disperse its generated sound in an immersive and seamless method.
The dome of the rear chamber prevents air compression. Thus, the venting system reduces distortion, improves dynamics, and lowers the unwanted mechanical resonances.
The NATUREVOX N1 can connect with its 3.5mm audio jack and Bluetooth 4.0 with support for NFC devices. You can change the volume using the built-in buttons into the top of the NATUREVOX N1.
NATUREVOX N1 Hi-Fi Speaker in no doubt will impress you. It has a distinctive design, its flexible connectivity, and an astounding performance that can keep pace with other Hi-Fi speakers.
Buy NATUREVOX N1 now!
The hi-fi speakers impress those who have bought it with the sound quality it produces. It delivers the sound with finesse and solidity. They harmonious layers the speakers revel struck the listeners. The Hi-Fi speakers generate a high-quality sound that is best for home use. It can clearly deliver the crisp and articulation of the music.
Power interruptions will not be a problem it will still work. Let NATUREVOX N1 Hi-Fi Speaker provide a high-quality music to you anytime, and anywhere. Thus, for a compact size, NATUREVOX N1 has perfect details. With its pleasing bass weight and scale, you will surely love the musical space it brings you.