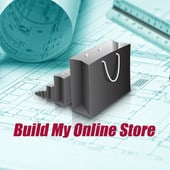 I was honored when Terry Lin contacted me about being interviewed for his 3rd podcast episode! He is based in Taiwan, so timezone differences were no issue now that I'm in Shenzhen.
Many have asked me that I should expand from writing this blog and go all the way to making my own podcast or even video series. Its something I really want to do, and getting some exposure on Terry's helped me learn more about how it works.
Below is an excerpt from his blog entry, and you can listen to the podcast via Apple Itunes (podcast name – Build My Online Store) or his website Build My Online Store.com – Episode 3, all roads lead to China – Product Sourcing + Manufacturing.
Episode #3: All Roads Lead To China – Product Sourcing and Manufacturing

Expanding on a previous episode of the Lifestyle Business Podcast, we dig deeper into sourcing products from China with Michael Michelini at Shadstone Consulting. Michael has been living in Shenzhen, China since 2007 and is involved in product sourcing, manufacturing, import/exports, and internet marketing within the Chinese market.

Topics Discussed:

Breakdown of the key players in the China sourcing market
How to protect your intellectual property in China
Top 3 mistakes people make when sourcing products
The importance of building a relationship with your suppliers
How to import products into China

Mentions in the Episode:

Alibaba
Global Sources
Lifestyle Business Podcast
Renren (Chinese Facebook)
Baidu (Chinese Google)
Yoku (Chinese Youtube)
Weibo (Chinese Twitter)
My good friend Chris Gormley listened to it as well as Steve and James, and he said I sounded really professional + should share on this blog. Again, I'm a bit hesitant to make this blog all about self promotion – but this podcast was very educational and I think sharing it can help answer questions of blog readers.
Its interesting to hear what people want to learn from me, it helps me define my skills and topics I should expand on in this blog and a potential niche podcast.
Thanks again Terry!