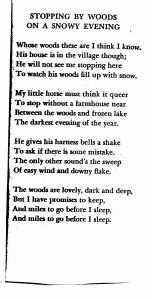 I think mothers always get a bit emotional during their child's birthdays…remembering the birth and thinking how their son/daughter has grown over time. When I used to live at home on my birthday, my mom would put out photo albums of my birth date at the hospital and my early days growing up, the albums being left open on the breakfast table in the kitchen through the evening when I was finishing my daily homework for school. It was inspirational for me, to reflect how simple life really is meant to be, and how for the strangest reasons, we need to add so much more complexity to it.
The last few phone calls my mom has been a bit more emotional, and I don't think much has changed except that my birthday has just passed, and maybe she sees my commitment to staying in Asia for the foreseeable future. Life can be hard, decisions are hard to make. Maybe these realizations are setting in….maybe this is an after effect of my open blogging and thinking outloud over the internet. But then again, my mom gets to connect with me better than if I were to have hour long phone calls daily I think, blogging is valuable.
Here is the email from my dad:
you found this for your mom
she found it and it makes her cry
jim
My dad's emails are always short like this, and sadly I am not always clear exactly.
In the email my dad attached 2 poems – one of these Robert Frost's poems – The Road Less Traveled i've already blogged about, I really do think of that poem as often as I can….to give me motivation and passion to keep going "against the grain" and realizing what I may be doing are things others are not familiar with, and as much as they may want or mean to help advise me, they are simply not aware of my situation. Its a lonely road. But the second poem I cannot find in my blog history, so I will just talk about the poem:
Stopping By Woods on a Snowy Evening

Whose woods these are I think I know
His house is in the village through;
He will not see me stopping here
To watch his woods fill up with snow

My little horse must think it queer
To stop without a farmhouse near
Between the woods and frozen lake
The darkest evening of the year.

He gives his harness bells a shake
To ask if there is some mistake.
The only other sound's the sweep
Of easy wind and downy flake.

The woods are lovely, dark, and deep,
But I have promises to keep,
And miles to go before I sleep,
And miles to go before I sleep.
Robert Frost is one of my favorite poets, he connects to me in the idea of the beauty in the struggle of life, in the hard decisions we need to make, and motivating me to keep it up.
I can only hope my mom cries because the mission I am on makes her proud. I do miss her too….but I think I am on a mission with a purpose.