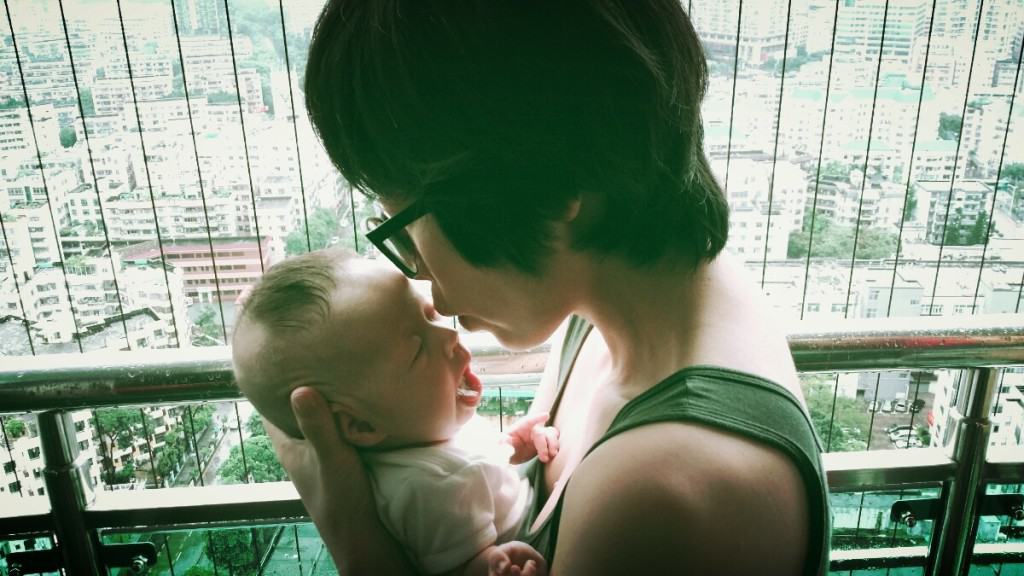 I think everyone knows becoming a parent is a life changer. I knew it as well going into this. Today i am sharing some of my experience and inspirations after 6 weeks of being a daddy.
I have to say, i never knew when i would be ready to become a husband and a father. I knew I wanted to be a father, just never knew when I would be ready.
In life, we learn as we go. and we should embrace it.
I remember being in high school and afraid to have a girlfriend because I thought she would hold me back from achieving, from building, from developing and executing. And I also thought they would make more reasons for me to stay in Connecticut and not go away for college and my future career.
Maybe it is when you find the right person, who supports your career and is understanding. This I have found in Wangxia. And so far – I still am able to work on my career, while also being a family man.
Here are some specific points I have felt myself develop in during these 6 weeks:
Responsible – think this is an obvious point but definitely worth starting out with on the list. I think everyone who has read at least a couple posts on this blog sees how free and flowing my life track has been. Not much really to restrict me  -which we do love as an entrepreneur – but now I have enjoyed having some new pressure to remind myself I now have a wife and son to take care of. It gives me more purpose in life and this leads me to my next point below.
Inspired – inspired by the new requirement of being responsible. Having this pressure – which yes is scary as many new dads can attest – inspires me more than scares me. It helps me set new goals and push myself.
Motivated – I just want to execute in my business even more. I want to build the score in business and in life even more. Maybe Miles will catch up on this blog post when he is old enough to read and will be excited to see the progress I have made going forward.  It's a new chance to start from a new beginning, as a father.
Focused – friends have told me, for sure once I have a kid all the noise will turn off and I will immediately see what is important in my life and in my business. and while I think over the past couple years i have gotten much more focused – having a child has heightened my focus even more. and I now look at new ventures as taking time away from being with my wife and baby. That is a very expensive opportunity cost to compete with.
Cut out the noise – similar to the focus above but this is more about personal habits and lifestyle. I am waking up at my 6am every day, even on weekends and haven't had coffee in at least three months. just tea. trying to cut down drinking – but still have occasional beer and wine. and in my personal friends and meetups I am focusing that too. And it allows me to have so much more time and freedom.
Maybe these are things I should have done my whole life. but I think having a wife and baby helps push you along to see what is important in life.
Specifically About Being An American Dad in China
It's been additionally challenging as a foreigner in China with a newborn.
Cultural differences – from my wife and her side of the family from my upbringing as an American. This is a whole post in itself.
Need Chinese Language – I have talked about it in so many posts, but now more than ever I am motivated to learn Chinese. And I have a tutor now, working out a regular schedule. Listening to audio training too.
Times of feeling helpless – I think this is normal as a parent with a newborn, but I have to say there is a ton more of this as a foreigner in China when certain unknown situations happen….and this is the hardest thing.

 

 

I can't wait to wake u p each morning to see my family. Even if that is the 3am to a crying hungry baby. I just feel more clear minded and motivated. A lean mean businessman- but a soft daddy.