the flight day is always hectic and stressful, but man…in philippines its a nightmare….and i feel for the people who have to deal with it each day…..
The island of puerto galera is pretty far from metro manila, so i had to wake up at 6am to catch a 3pm flight!! Didnt bring my suit bag to the island, left it at a friends house in manila city….so had to coordinate to get that. There is only 1 ATM on the island we stayed….so had to juggle cash around…..but made it work to get a boat ride….the engine on the motor boat was stalling….had to switch boats and therefore delayed an hour! Leaving at 730, we were then told the boat had to make another stop in another island before going to our port destination…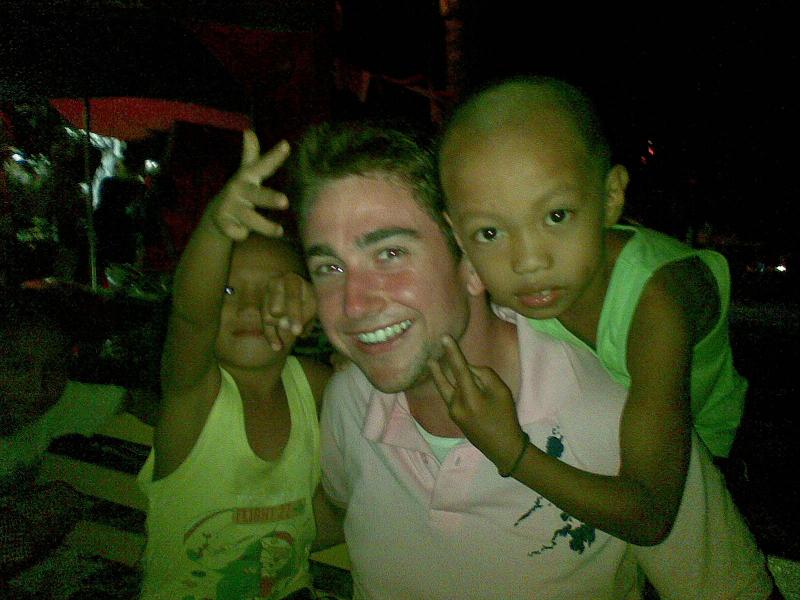 Arrived at the dock at 930am, 3 kids in the port water, begging for change, literally swimming onto the boat from another boat. Marie flipped them a coin in the water to watch 2 kids dive in to chase the coin to the bottom….amazing….then had to take an express bus to manila…..the funny thing is they have so many street vendors load up on the bus selling to the passengers….rows and rows of salesmen….hamburgers, water, some sort of cheesecake, eggs with fetus inside, coconut chocolate cake….
After arriving at the bus station in metro manila…tried to catch a taxi….one driver wasnt at his car, he was across the road eating or something and we waited a while…finally another taxi came, but he refused to use the meter….think seeing my white face he felt he could get away with charging more….so frustrated we ask a cop where the local bus to the airport is, he points down the road….walking there with the luggage…we double check and ask construction workers….who tell us we are walking in the completely wrong direction and need to turn around….pass by the cop on the way back….he doesnt seem to care…cross the highway, try to catch a jeepnee….but none are going are way….taxis arent stopping, i tip 5 pesos (about 15 us cents) to a local guy and he quickly gets a cab. This taxi driver also wont use the meter…..
I am told there are 3 terminals…i dont know what airline im on, text jojo internationally, find out its thailand airlines….terminal 1….
Security checks the car at the driveway to the airport…..im sunburnt so the straps of the luggage burn as i carry the bags. Pay the fixed rate to the cabby, but we still need to get my suit bag. Contemplating leaving it in the philippines…and leave it for my next trip or ship it to my china office….aiya…but i think i may need it in thailand, i only have 1 pair of shorts and some tshirts in my current bags…and a wet bathing suit….
Call a friend and convince them to drive the bag to the airport…..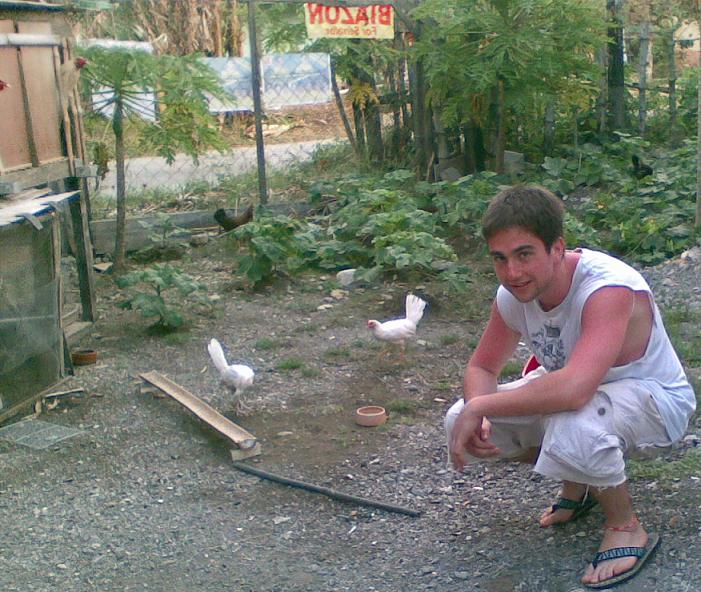 Making sure i keep enough pesos for the AIRPORT tax, they chage 700 pesos to leave! Last time i was in philippines i had to use us dollars…as i didnt know about this tax….
But my reason for typing all of this out is to explain the trap the local people are trapped in….and how to get out….imagine living this every day….getting hustled, bargaining, arguing, extra fee, cheated on taxis, late boat departures, fragmented transportation systems, unreliable electricity and internet connection….how to escape, to to grow as a person, and hiw to develop….
Just make sure you take time to appreciate how fortunate you are….