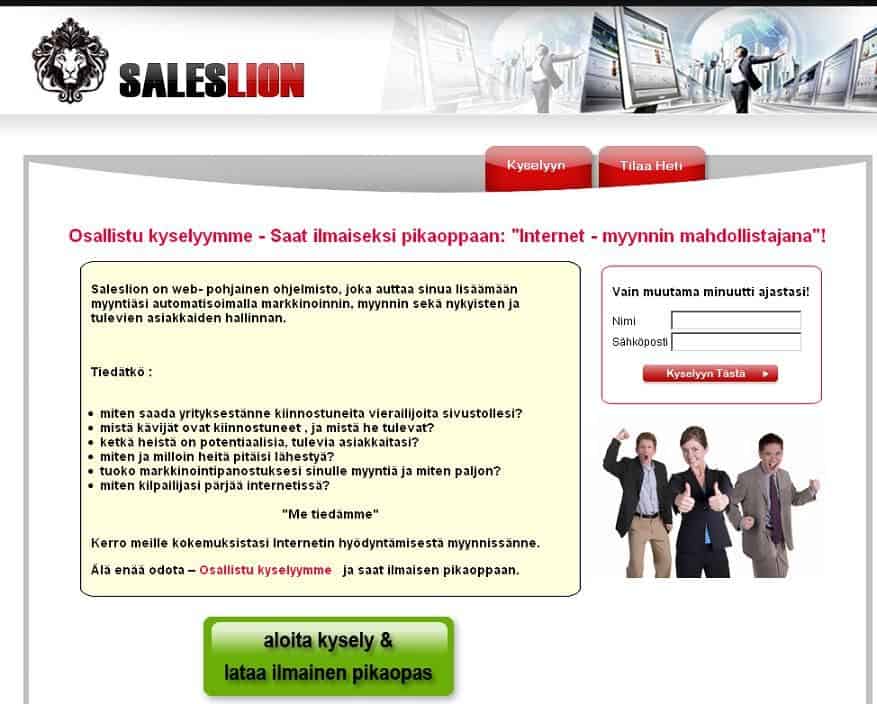 Making great progress with the Finnish Sales Lion Saleslion.fi. Taking the Sales Lion survey, you'll receive a free e-book in finnish on how to sell on the internet, as well as preferential rates and beta usage for our great new system – Sales Lion! this is the first .fi website I've been involved with, and being in China with a server in Finland, they seem to block me quite a bit!
With my birthday coming up, I hope to go to Finland for the launch of this great new internet product, planning to fly there end of March for a week. Lets keep pushing the development.
On another note, today i've setup a new website for www.michaelmichelini.com – the motivation for this new site is as I part from certain businesses and focus on new opportunities, I want to display the works I've been involved with, and follow it as time passes. Check it out and let me know. Also a birthday event, turning 28.