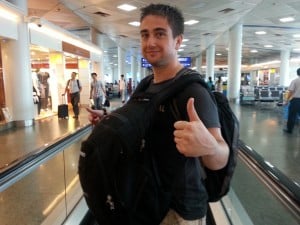 One of the "love/hate things" about China that I am still adjusting to is the last minute planning. Just a few days ago I was planning to go to Hong Kong but a trip came up to Shanghai and its been long overdue. I've learned to adjust my "western" requirements to have a more concrete schedule and gotten even better at learning to "go with the flow"
I'll be in town for at least the weekend, haven't confirmed my return flight. Here's a quick outline of some of the things I'm doing:
Meeting UX (user experience) designers – Our startup is desperately looking for more design help both on our front end (home page) and members section (web). Mobile seems OK for now, but would also love more insights on the mobile experience in android.
Meeting agencies – So many marketing agencies in Shanghai! Its always been a serious consideration for me to spend more time there
Meeting clients – Hope to check in with some current Social Agent clients, as well as on-board some new clients via our soft-opening of our new job posting system.
Maybe some strategic alliances – As I can't be in Shanghai all the time, I need good people and companies to help me while there. Hope to get something together.
New Co-Working office opening party – On Thursday night, there will be a new coworking office opening party. I'll stop by and meet more startup entrepreneur and investor friends. Its Yu-link.com, and will be starting at 6pm in Suhe No1 floor 5a, 638 hengfeng road (near chang'an road)
Hope to maximize this short, last minute trip to Shanghai! Contact me!