Writing this at 5am walking down a sides street in makati, manila, Philippines from my mobile phone…..still blows my mind the drastic changes in climate, economics, and culture in 1 country or region to the next,,,,,and makes me realize how sheltered i grew up in safe and secure us of america!
but really, like i title this blog, business is difficult from within 1 country's boundaries, but going between so many different countries…you really have to be both sensitive, and ROUGH, at the same time….
for example today, I was with my friend Shahin in Xiamen, at him home for some dinner. He was born in India, eats vegitarian food. It was pretty good, but he kept forcing me to eat MORE! Then we discussed in Indian culture, you have to really take the plate OFF THE TABLE to stop getting served more food…
then i was a bit behind getting on the train/bus to the xiamen airport….rushing there, looking for the train stop that has the BRACKETS in it , because everything is in chinese characters.
30 minutes before boarding, i didnt follow the line correctly, i tried to skip to VIP line, jump under some railing…get yelled at by security….use my broken chinglish language to get out of the situation…..the woman refuses to check me in because she says i am too late….somehow I force myself to get through. My customs documents were filled out wrong, because I prefilled it for HONG KONG border, not Xiamen border…had to smooth talk and smile to the customs official to just be able to cross it out and not have to fill otu a new one.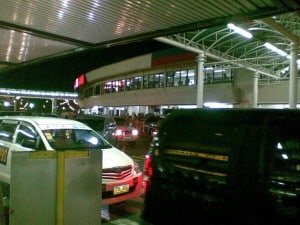 Skipped past 5 people in the metal detector…..had some girls laugh at me. slipped through. And then got stuck next to a snoring drunk farmer on the plane….so thirsty had to push hard to get served a drink before takeoff….
finally arrive in Philippines….trampled because some older Chinese people don't know how to wait in lines……and its all about getting taken care of first…worried my checked luggage wasn't on the plane…as i'm one of the last bags out of the trolley….thought because i checked in so late maybe my bag was left behind in xiamen. but it was there, bag finally came out of the "magic belt".
head to meet Marie outside, walk to the M-Z section in arrivals…cannot find her….don't see any foreign currency exchange spots…..have to get her mobile from my china mobile phone. Walk back into the airport, but security says its exit only…..i insist, say i am lost and my friend is inside. She was there. Meet her, didn't get robbed, have all my bags.. ok, take private car to the hotel.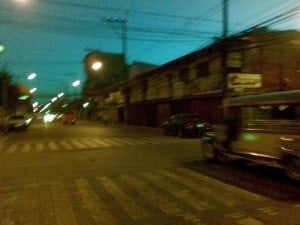 Get inside the hotel, there are 3 rooms to choose from. I don't care what room to choose!! Just let me get inside, does it have internet. Oh yea, I have a 110v power adapter, here is 220 volt or something…call front desk, they have a mechanism to fix that.
Get online…..serious downtime with a webserver for newyorkbarstore. Have to reinstall a SSL. Chatting to China staff. 11pm. Smell bad from farmer that sat next to me on plane…need shower. Server company doesn't have live chat. 800 number has 25 minute hold time. Lose internet connection, phone connection is lost.
189 unread emails. Skype voicemail popups.
Guangzhou shoe factory messaging me about USA warehouse system.
Reformatting server, 2 gig upload, 3 hour downtime.
I guess I love the rush. Need to take walk, 5am, working with Marie on USA schedule. see the inner streets of Makati. Bums sleeping on the street. Cab drivers sleeping in there cars. Stray cats eating out of garbage cans. Get a different perspective on life. How is there such disconnect between 1 person and another. What makes me better then them, or more fortunate then them? How can the world be more equal and fair to where someone is born, and the family that takes care of them.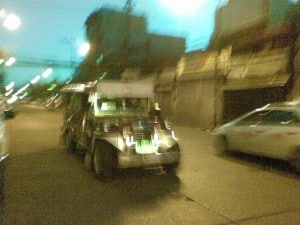 Anyway, 6am now, rambling a bit. Keep on going. Never give up. Hope you can make a difference in this world. I seem to be making a larger amount of good friends and enemies….I'm not trying to be everyone's friend like I used to. DOn't have time to…..and have to go in the direction i set……
International business….pretty wild….and still not standardized….