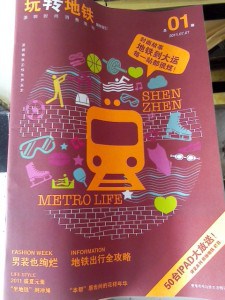 I'm based in Shenzhen, China – I have lived in Manila, Philippines, and Hong Kong – here is my thought process when I based back here in Shenzhen. Some of my friends ask me why?
My mind was blown when I first came to Hong Kong and then China back in 2007…nothing like I had expected…was expecting rice fields or something…no idea. I had to get to know this place more!
When I was deciding where to move in China, I picked Shenzhen…..close second was Shanghai….Hong Kong was too expensive…and Beijing too cold / traffic jams / "government feeling"…..
I'm active on some entrepreneur forums, and some are asking around which cities in the world to live, I answered the below for Shenzhen:
Pros:
Costs: though it is rising, still significantly less than Hong Kong or USA… rent can be about 3,000rmb to 5,000rmb /mo ($475 – $800usd) but can also find roommates and share that cost. Food, depends if you live in western area or local Chinese area, eat out or cook.
Rapid development – just the last few months 3 or so new subway lines opened up, buildings are popping up everywhere, its amazing….
Young City, Open Minded City – its only about 30 years old, and both Chinese and Foreigners are new comers here…so you don't have that annoying local family's who have been here for generations and generations…everyone is new and has to get to know each other from scratch….
Community – there are tons of entrepeneurs – mostly on the product development side and selling consumer electronics (Shenzhen is where iphones, laptops, etc are made), and tons of expats in all areas of the city.
— I am also working on szteam.com a coworking space here, its just opening and in soft launch now….
Close to Hong Kong – you can easily get to Hong Kong in 30 minutes to 1.5 hours (depending on which area of Shenzhen you live) so many people go there for the day and back, no problem.
China market potential – selling to China is a hot topic, as the middle class develops, so maybe you can work on projects to sell to Chinese.
Cons:
Chinese internet regulation – cannot freely access facebook, twitter, google+
costs – if you are receiving US dollars as your income, it is expected to keep lowering against the Chinese yuan….. on top of that, inflation is pretty big here, constantly see food prices being raised and menus having stickers updating the prices.
Language (possibly) though many in the cities speak English, it can be frustrating here if you cannot communicate in Chinese.
Shenzhen is Growing Fast with Upcoming Shenzhen Universiade
But another amazing thing that is happening now is the Shenzhen Universiade, which is in August, which is the Olympics for university students….and Shenzhen city has been investing a LOT into it. Just recently the city opened multiple new subway lines, the Shekou seaworld neighborhood has been under heavy upgrading and construction…..so much has changed even since a year ago….
I chat to a bunch of my friends back in America, try to convince them to come visit China, or Asia at least….one of my friends brought up frequent flyer miles she and her husband had….and that I must have some to get back to visit in America. I said, why not visit me in China?!?….yet she said sorry….China is not on the top of her list in places to go.
AMERICANS HAVE NO IDEA!!!….and yes, I'm American myself….it took me to quit my job in order to get the time to make a trip to Asia worthwhile. Most of us Americans in corporate America only get 10 days off a year, and to travel around the globe and then still get enough time to enjoy the trip. This was one of the reasons I had to get out of corporate America. I had to see the world. To understand….to see other cultures. Maybe its the lack of holiday time that doesn't allow Americans to explore?…or is it an excuse.
Anyway, enough of my rant….come visit!