The last video blog with the kids for some time, so enjoy. Unless you're that friend of mine that can't stand the baby and kid content, then you'll have more of the "just Mike" content coming soon.
But this video was the last few days of mine in Shenyang, China with the wife, kids, and extended family.
Then down to Manila, Philippines to work closer with Alpha Rock Capital on growing an Amazon FBA investment aquisitions company, as well as spending more time with the team who helps make this exact video blog (look forward to meeting you Alvin and team soon!)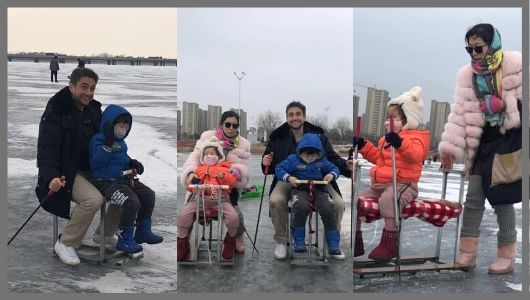 So in the video today, we went to a massive FROZEN lake and rented these illegal makeshift ice sleds. Funny because the police came a couple times (big group of 5 to 10 cops) to shut down the operation but after some talking and a few of us hiding we can continue to sled on the ice lake.
Also spent time with Wendy's cousins and their daughter.
And while freezing (luckily Wendy forced me to wear thermal underwear else I'd have been a popcicle ) in the middle of that frozen lake, I remembered – I could just stay here. I could stick with the wife and kids and stay in Shenyang.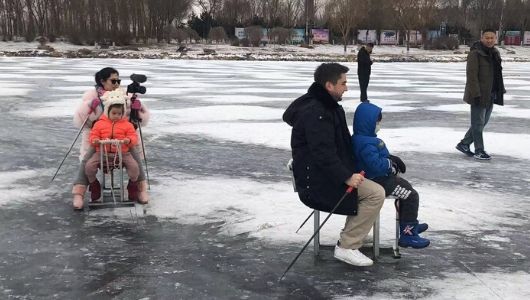 But there is really nothing there for me.
And some of the previous comments on the blog has been – why not go to Beijing, or Shanghai, or Shenzhen – and then come back more often and easily.
I don't want to be a China hater, but I seriously feel the costs and the opportunities as well as the overall lets say "Welcome-ness" to foreigners has taken to be a massive turndown.
So down to Manila is the plan, it is the best place to work my butt off with other hustlers, and then bring the family back together again (lets pray for Wendy's mom) in the summer in Chiang Mai.
Oh and ya – we'll have the Cross Border Summit this time in Chiang Mai, Thailand Nov 19 and 20, 2020. So bringing more and more of my "work" and relevance to southeast Asia.

Anyway, back to the video – after ice lake, we went to a massive Korean BBQ buffet and had to cook our own crabs and other seafood.
Literally grab live crabs out of a tank, hold them onto your plate with another plate, and take them to your table and chuck into a hot pan and watch them cook.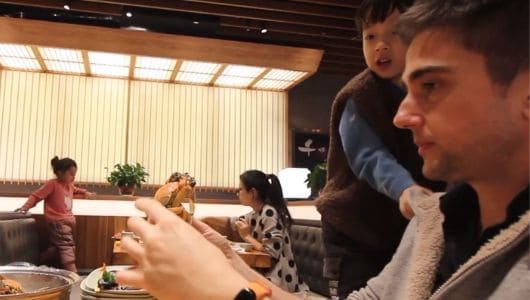 Can you say – hardcore ? These crabs are doing anything to get out – jumping off the plate, tryin' to put the lid off, it was sad.
But they do taste good.
More experience for my kids. Well, they won't be afraid of this stuff when they are older.
And I ate way to much, as always when I go to a buffet. Trying to get my money's worth lol.
So, check out this video to see for yourselves how I spent my last days in Shenyang: