Today the kids have just gone back to school – winter break is over! Was hard waking them up this morning haha, they have gotten used to later nights and later mornings over the last few weeks on the holidays.
They both really enjoy life here a lot. More outdoors and a house with a yard (not the biggest but it is nice) for them to run around in and explore various parts of nature. Maggie likes playing with various bugs and isn't afraid of any of them!
Maggie will be turning 3 years old later this month isn't it happening so fast? She is very diligent in school and yes – loves to draw and follows in the lines so well knowing how to differentiate colors between the lines – the teachers are truly amazed. She has also always been enjoying to play with boy's toys – cars, robots,
Miles is in love with Spiderman! Also some new TV series PJ Masks. His English has improved like night and day in less than a half a year – we are so happy. He loves earning stars so he can get toys!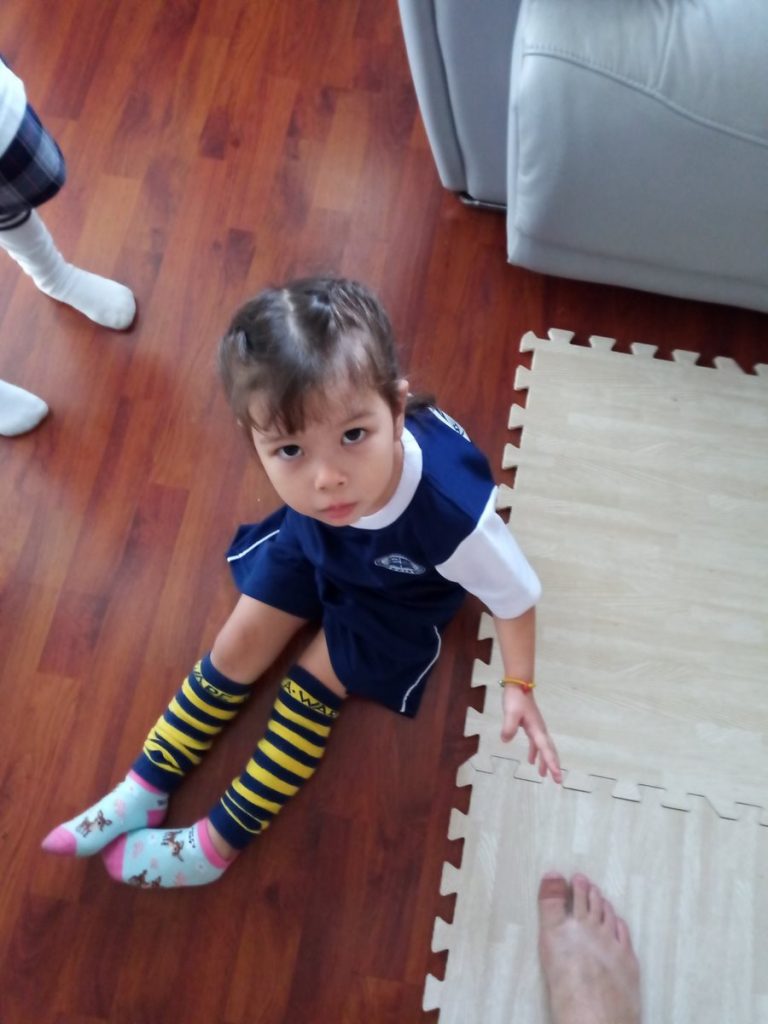 Being a dad is really amazing, but also it takes so much time and effort. I mean that seems obvious, but then when you're doing it you realize how it really takes every waking moment – kids these age have so much energy it is amazing.
Trying my best to give them the best environment and education. I think living in Thailand after a few years in China is working out nice. They will speak English, Chinese, and some Thai as well and I feel it is the best opportunities in the coming global economy generation (truly).