Yesterday was another action packed day, leaving Hong Kong approximately 7am to head into Dongguan, China. The day was a typical day in my "new life", working with the Chinese staff in the dongguan Fiveislands ecommerce warehouse, checking over websites, inventory, products, interviewed some new job applicants.
On the way back to Hong Kong in the evening, we picked up my new friend, Karta, from a go to b brand of urban bicycle gear – really cool stuff! He is going to work with us in Dongguan on the ecommerce warehousing and logistics, also we are talking about website shopping cart building and promotion – really cool stuff. So we picked him up in Huanggang border of Shenzhen and drove downtown Central, Hong Kong.
Maybe I hadn't listened to him clearly (yes, those who know me know sometimes I zone out), but was going to a Fashion party to be interviewed by a magazine about his brand of trendy bike clothing and gear. We tried to grab dinner before, but due to time constraints, went right into the party…..which I was not at all prepared for (coming from a factory in China, I was not exactly dressed to shine in a fashion cocktail party…) But Karta, utilizing his charismatic ways, said I was fine like I was. Seemed pretty VIP, but he got me in, and there were fashion designers, models, and high class businessmen everywhere…..I was definitely the worst dressed by far!
But Karta is really doing some cool things, he was just recently featured in springwise for his London double decker bike library which is very creative and unique. He makes clothing specific for bikers in urban areas. Makes me think back to Kozmo online deilvery companyhaving the NYC bikers deliver the videos. Really cool vests and jackets he designs, with so many pockets and using eco-friendly materials.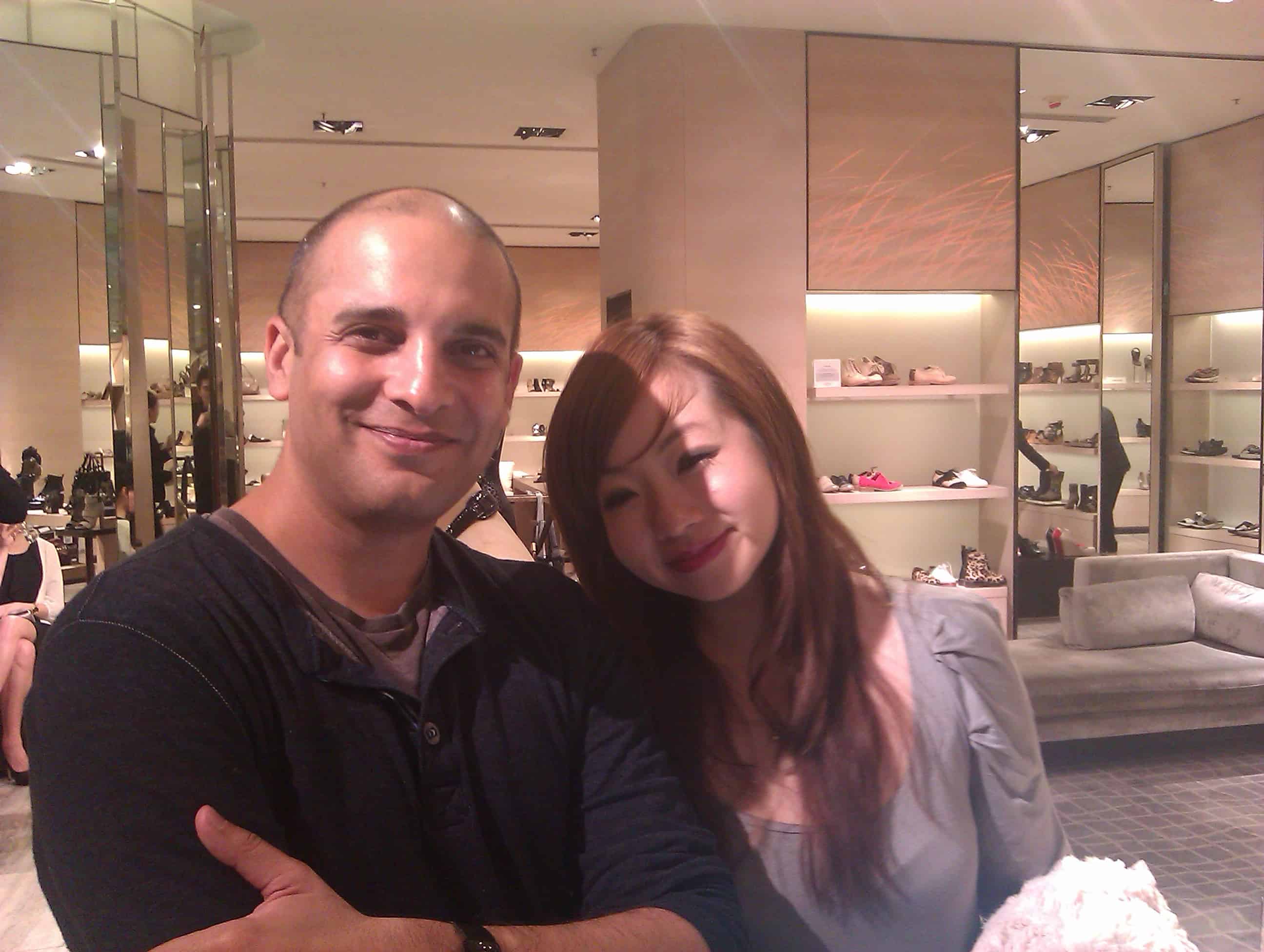 It was the first time for a major fashion event in Hong Kong, showing us how Hong Kong is moving away from being purely a financial center….but a fashion (and startup) environment too. The event is called "Semi Permanent" and was hosted at Lane Crawford store, and the store itself became the showroom, to act as a creative hub for new fashion and designs.
I had my friend Nagib swing by to meet him, who just got Hong Kong government funding for his startup taxi sharing service, Taxizu and is running around at a mile a minute – guy has great energy! He was like "dude, how did you get in here?" Haha, yes, I do feel a bit inferior…
This is why I love the INTERNET. I don't have to seem so posh, act arrogant like I am "somebody"…the room was filled with some very interesting characters, but you definitely could feel some rather cold people who were so nervous about their image, who they were with, blah blah.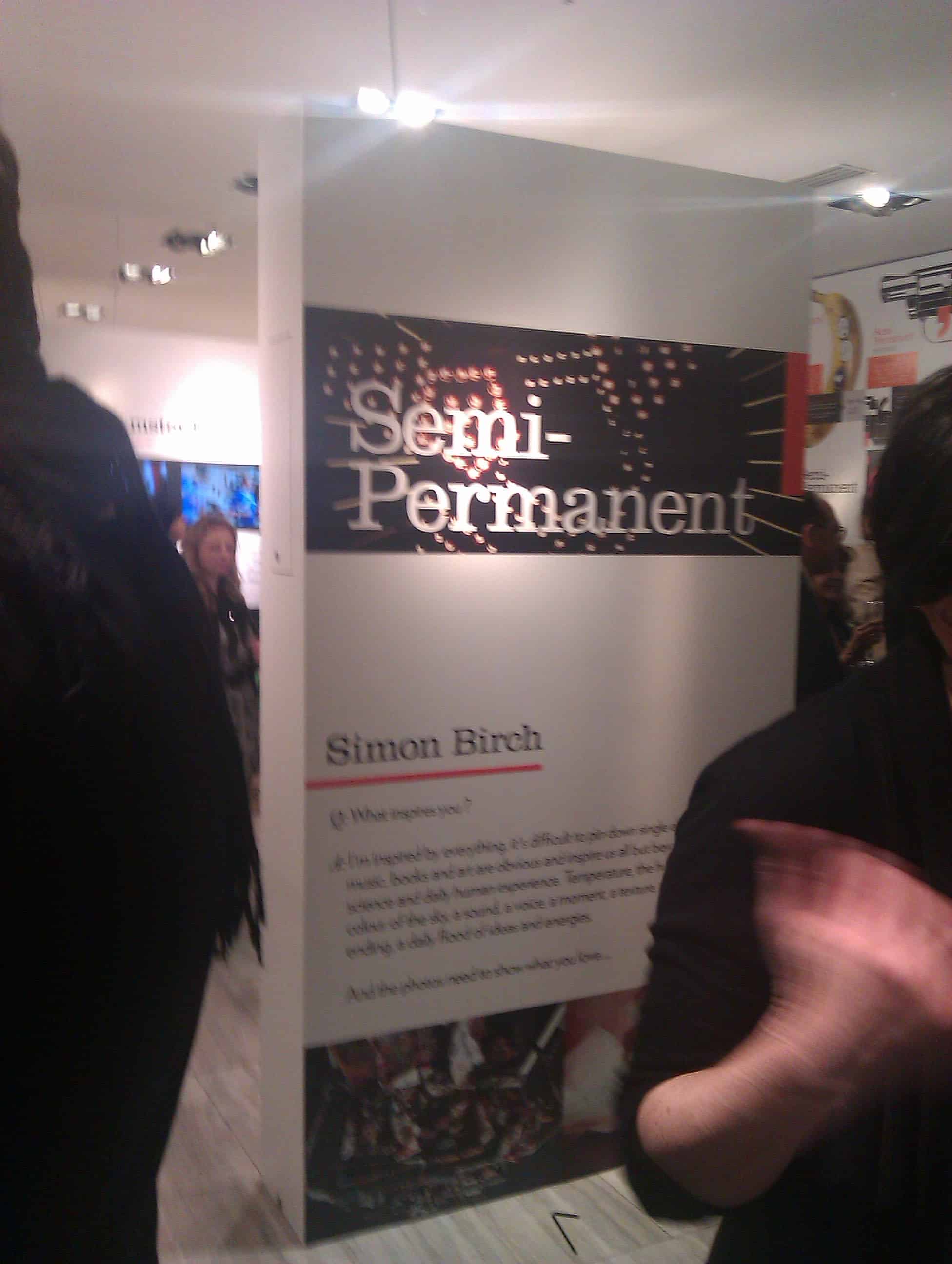 It made me flash back to the scene from Great expectations where Finn is exposed for his father not really being dead, and embarrassed his father pays a surprise visit to Finn's art gallery opening party.
But it is a great feeling, to be surrounded with so many "great" people, feeling important, really have to fight hard to not lose sight of your core internal values, a SOLID sense of who you really are….I think getting caught up in trendy groups, if you have an under developed sense of who you really are, you can easily be morphed into something you aren't , and something you truly aren't happy with.
But these kinds of events are always a cool reminder of how complex and beautiful the world is. How dynamic….from a factory in inner China to a posh Fashion event, all in one day. Amazing to me.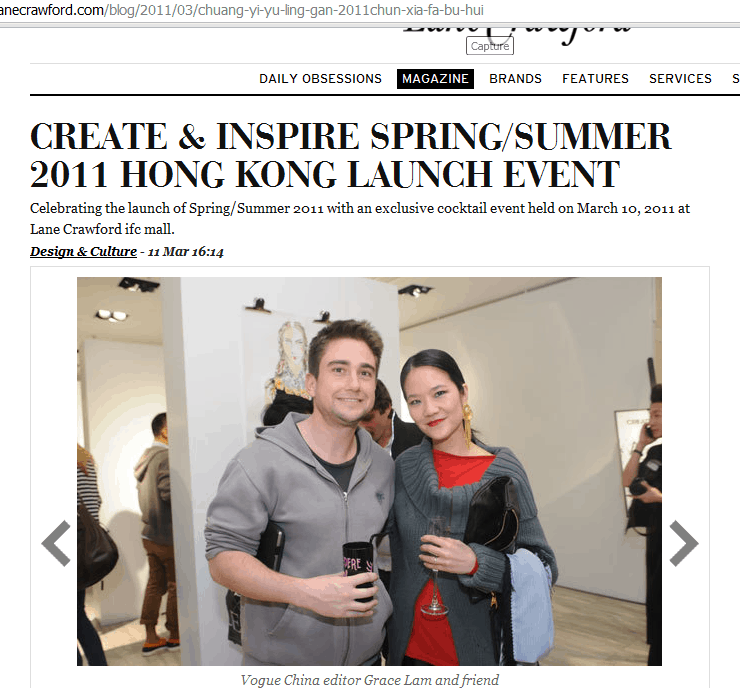 ---
Follow up
Today I got this email from Gary's sister – maybe I fit in there better then I thought, but notice the sweatshirt I'm wearing…..oh man….
hahha there's a photo of Michael on the Lane Crawford website… ohhh so posh.. even I didn't make it as an ex-editor… and he is 'grace lam and "friend"' hahahahah

Tell him he should introduce me .. if he knows the Vogue China Editor….. is amazing how diversified Michael's network is.. hhahaha

http://www.lanecrawford.com/blog/2011/03/chuang-yi-yu-ling-gan-2011chun-xia-fa-bu-hui

Ask him if this is better than being tagged 30 times on facebook?
Guess this makes it so worth going. so hilarious….its all about just sticking your neck out sometimes.