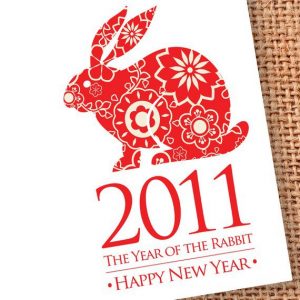 My 4th Chinese New Years while in Asia, and my first one while in Hong Kong. I am excited for the upcoming year…..the year of the Rabbit in the Chinese calendar. Its a lucky year, I don't know what it is, but in Western and Asian culture they see rabbits as lucky. The are small, fast, cute little buggers, right? So maybe because they can get out of binds (hunters, larger animals) without being eaten, all people worldwide see them as lucky.
Last year was the year of the tiger and I was excited going into last year too…only to quickly have to shuffle my whole operations all over Philippines, Thailand, China….and an exhausting (but eye opening) year of travel and networking…..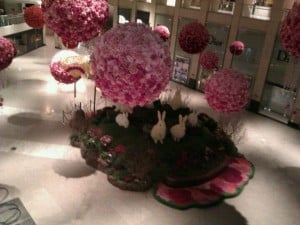 I had dinner in Hong Kong last night, in SoHo, with friends Dave, Cat, Laura, and their Swedish friend Isabella to celebrate Chinese New Years Eve. Cat is a rabbit year (1987), and she tells me coming from a year of the Tiger to the year of the rabbit is a great time. She explains that during the year of the tiger, its a restless year, lots of changes. This is good as it prepares us to "cash in" the next year, the year of the rabbit.
I think most of us have had a rough time from 2009 to 2010….and are glad to be in a fresh new year of 2011. I am definitely one of those people. I do appreciate all the travels and networking…i hope Cat is right!!
But its not just LUCK! its hard work, positioning…experience, with a mix of "who you know". This will be a great year
stay positive.