Gonna do it…open the bar – this saturday – halloween night, will be the opening debute!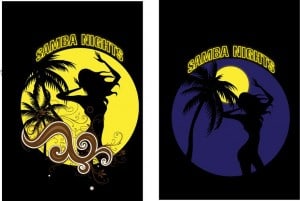 I've been back and forth in my mind, do it, or not to do it. But…I think it will be a good experience, and a good cross promotion for my bar products and liquor distribution businesses…..and I can learn the business where I am targetting anyway….how purchasing is done, decisions, etc.
So for this halloween party, this is what we're planning
* Opens at 9pm
* Open bar all night for 100rmb – beer (san miguel + carlsberg) and "well drinks" (regular whiskey, vodka, with coke or sprite or tonic)
* Free Snacks
* Mechanical bull !!! (awesome, gotta get it fixed up, but have it)
* Beer Pong Game
* Halloween decorations & door prizes
Just want this to be a laid back bar – no nightclub, no annoying girlie bar annoying you to buy drinks for them, this will be a more local pub with fun and games, and friends.
Only gonna have it open Friday and SAturday nights, lets see
Still working out the website, but this is what it will be www.SambaNightsBar .com