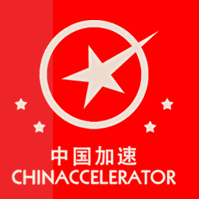 The road has been totally unpredictable. As I live out of my suitcase bouncing around USA and China, startup weekends, consulting, networking – I try to make the most of every situation I'm given. And of course be creative. Its almost like a character from the X-Men movie, somehow feeling like a strange mutant floating around in a world where most people don't understand you, what you do, or who you are.
I think most people are afraid to set out on a quest to find out who they really are. Its a process, and its not easy. I feel I am getting closer.
Weibo Agent, is the startup I'm focusing on now – to help western companies understand and improve their Chinese social media progress – hybrid of analytics reporting and SaaS. Put this idea through the Shanghai Lean Startup Machine, and since have been getting tons of great feedback, and leveraging the network I know. Many suggested if I wanted to take this startup to the next level, I should apply for the Chinaccelerator – a startup incubator in Dalian city of China (north China).
The majority of July has been working on building a startup team for Weibo Agent, re-focusing myself and making the majority of my time towards this project. Many have gotten interested and believe I am best positioned to make this company rock! It will take cross border knowledge of China and the West, as well as tech and social media.
GOING TO DALIAN on MONDAY!
Sometimes in life things come really fast, and you have to seize them. Thats what has been happening in this story of weibo agent.
So whats Chinaccelerator Incubator program?
you can check out their website, Cyril also spoke at Startup Tuesday in Shenzhen last year (I blogged about the meeting) – but basically its a 3 month intensive, on-site program where early stage startups work together with other early stage startups – with minimal investment, and hands on mentoring and motivational pressure to get the business off the ground and in front of VC investors at their demo pitch event at the end of the program.
Keeping an open mind, working on focusing, applying all the experience and knowledge I've built up over the years and will keep you guys posted.
Blogs are shorter lately, seriously slammed now preparing for monday morning flight to Dalian!