I know, its been a while since my last post…..didn't have much internet connection in Finland, jet lag, and backlog of work….I had to sacrifice some posts….Tomorrow I am presenting at punch party, which is a time where speakers come and only have 7 minutes to discuss their topic. The idea is to meet new people, and get lots of new topics, ideas, and perspectives in a short amount of time.
So the topic I choose is "doing business in usa and china, the differences I have noticed". I am working on the presentation, so will go over it in today's blog post.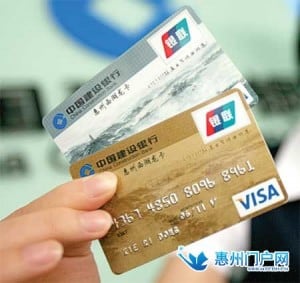 Payment – I feel it is becoming more widely used in China, but still credit cards are not too commonly used. It is cash or debit cards. If credit cards are accepted, its normally for large transactions or travel. In USA, you can use your credit card even at McDonalds. Well…maybe that is why Americans are in such trouble with debt and managing their finances, so this could be a good thing.
Buying Online – Ecommerce in China seems to be exploding this year, and is definitely getting more accepted and widely used. But the way it is done is still different then in USA. In China – online shops, and Tao Bao, normally have chat, such as QQ (by Tencent), MSN, or other chats. And there is more bargaining going on, so normally price is reduced a bit for those who ask – and it helps seal the deal. This is not common in USA – I mean there is online chat support, but bargaining isn't too common. Also, online payment is Ali Pay, but the cash is held by Ali Pay escrow until the goods are delivered, whereas in USA you pay (normally paypal or credit card) upfront, and if the goods aren't delivered, then the customer has to contact the seller, or dispute with the credit card company.
Trust – I am learning Americans are the most gullible people in the world. Maybe that is because its a younger country and no one knew anyone, so you had to give people a chance to do business rather than only do business with people you knew. So America is much more supportive of new and entrepreneurial companies and people – and customers are willing to give money (business) to a new business in hopes they will grow. I would say in China, this is a bit different. The generations have been here many years, so there are generational connections and trust. To get into the business network, you have to become a recognized person, and you have to know the right people. A good example of this is the city I live in, Shenzhen. This is a city that is maybe 20 or 30 years old. Before this, it was farms. So many Chinese, and foreigners, come here to build a new business. and because they do not know anyone in the area, they are forced to setup new business relations and trust people quickly. That is why there is more opportunity in Shenzhen.
Regional Offices – In US, most businesses nowadays can get away with 1 main office. you can sell online and have phone and chat support. Even larger transaction businesses, service businesses, financial industry. You can now, as a business, save money by centralizing your offices and reducing redunancies. But in China, I would say most businesses that want to expand throughout the country, would need to open a new office in each major city. So if I were to sell in Shenzhen, and want to then sell in Shanghai, I would most likely need to open a new office there, and then Beijing. Even selling online, I have many customers that want to visit the office and see the inventory before making a purchase, even if it is rather small order size.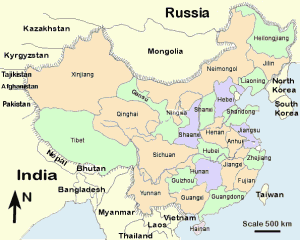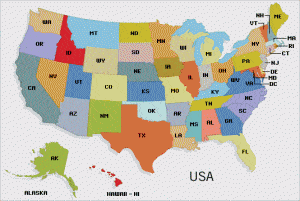 Business through referral – While the power of relationships is invaluable in any culture, I would put it to more importance in China than it is in USA. Similar to the above of trust, when someone wants to buy or improve their business, a Chinese business person will ask his friends and network for a referral. I think this is somewhat true in America, but then again – I think Americans will first research online, maybe they don't want to ask their friends because they may feel they can figure it out themselves. And again, like the trust above, they will trust people and businesses online faster then in China.
Clothing / Presentation – I guess this one is sensitive to me….Internet guys in America are almost supposed to be shorts and t-shirt guys…..people that build their company out of their garage or dorm room. But Internet businessmen in China wear suits and ties to a networking event. I mean, not only the internet business industry – but any business or industry in China is more formal about their work clothes and their client services and networking. Image is more important in China. I, personally, enjoy being more knowledgeable and less presentable, but that doesn't work too well in China. I have to change for a business meeting – regardless if I am customer or service provider.
gifts for clients / customers – When I worked at Deutsche bank, there was company policy restricting gift giving to clients. You could not spend more than $100usd on a client per year (something like this), and this rule was industry wide on wall street. This was to prevent "bribing" in a way, or winning the deal or relationship with a certain customer because of the gifts you had purchased.
Of course, this is based on my experiences both in USA and China. Each of these countries are huge, and regions in each vary. Also, the age group and generational traditions are very different – and therefore the style of doing business varies for each of them. As well as industry, and business size….but this is fun.