I hope my Uncle Bill doesn't mind me doing this. But a couple emails back and forth now, and I almost feel guilty how out of touch I have gotten with my family back in the States…I have to try harder to keep in touch and know what is going on.
Here is my Uncle Bill's email to me a couple days ago, that I will reply to in this email
———————————————————————————————————-
DEAR MIKE,
I WOULD PREFER NOT TO REGISTER ON FACEBOOK.
I WANTED TO VERIFY THE BEST EMAIL ADDRESS TO USE, SO I COULD SEND YOU EMAILS OCCASIONALLY. I FIND OUT VERY LITTLE FROM YOUR DAD THROUGH THE INTERNET.
WHAT DO YOU HEAR FROM HIM AND YOUR MOM? HOW IS JOCELYN DOING? IS SHE WINDING UP HER TIME IN THE AIRFORCE?
I READ YOUR BLOG EVERY FEW DAYS TO SEE WHAT YOU ARE UP TO. HOW OFTEN DO YOU HAVE TO RENEW YOUR VISA NOW? THE PICTURE OF YOU WITH YOUR FRIENDS BABY ON FACEBOOK IS NICE. WHERE HAVE YOU BEEN TRAVELING LATELY? ARE YOU ABLE TO PICK UP PERSONAL ITEMS LIKE U.S. PRODUCTS, SUCH AS TOOTHPASTE, SHAVING LOTION ETC.?
WHAT IS YOUR FAVORITE CHINESE FOOD? YOU PROBABLY LIKE THEIR LO MEIN.
BARBARA AND I MAKE A TYPE OF CHINESE DISH WITH TOFU, BOK CHOY, ONIONS, GREEN PEPPERS AND OTHER INGREDIENTS. I USE BARBECUE SAUCE INSTEAD OF THE MORE EXPENSIVE ASIAN SAUCE THAT YOU CAN BUY IN THE SUPERMARKET. OF COURSE WE ALSO ADD SOY SAUCE.
WE ARE DOING PRETTY WELL, EXCEPT FOR THE USUAL PHYSICAL COMPLAINTS THAT WE GET WITH OLD AGE.
NEXT WEEKEND I PLAN TO TAKE A FERRY RIDE TO LONG ISLAND FROM NEW LONDON TO SEE A SPECIAL ART SHOW IN THE HAMPTONS ON THE SOUTH FORK. I MIGHT SEE SOME CELEBS THERE SINCE MANY OF THEM LIVE IN THE HAMPTONS.
FROM WHAT I SEE IN THE NEWS ABOUT CHINA , MANY OF THE PEOPLE HAVE TO RETURN TO THEIR VILLAGES BECAUSE OF LACK OF WORK. A LOT OF PEOPLE HERE ARE TRYING TO SELL THEIR HOMES AND MANY ARE LOSING THEM TO THE BANKS WITH FORECLOSURES.
ONE FINAL THING. THE WEATHER HAS BEEN MISERABLE HERE IN CONNECTICUT ALL JUNE. IT RAINED 27 DAYS OUT OF 30. THAT KIND OF WEATHER IS VERY DEPRESSING AND THEN IT MAKES THE SUMMER EVEN SHORTER.
ALL OUR LOVE,
BILL AND BARB
—————————————————————————————–
Hi Uncle Bill,
Yes, I understand many people do not want to register for Facebook, but I used to be afraid to reveal myself online…but it is so much easier and faster to stay in touch with friends and family. And then people can check your photos, your stories, etc when they want to or have time, not over a phone call or a dinner.
My dad, yea he still has not really gotten to write longer emails, usually they are short. I am trying to get my dad and mom to visit me in China, but mom seems scared to fly so far, plus they think its so expensive for the 2 of them to fly here, they tell me I should just come back to the USA to visit. Seems my mom never plans to come to China. Jocelyn, yea she finished up with Air Force and is looking for a job. I should give a call home and catch up exactly….
Thanks for staying up to date with my blog! Hah, I have this reply in here right now for you. The passport visa is always a hot topic with foreigners here in China, as the rules keep changing. I have gotten 1 year multiple, but usually get 6 month stay multiple. It depends on the situation or the political environment at the time.
I am traveling to Helsinki, Finland this Friday actually for a 5 day business tri. A few months ago was Phillipines for my god-daughter (photo on Facebook you see).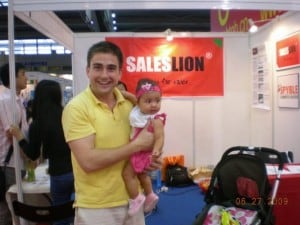 US products in China…..hmm, I am not too far from expat areas, so they have import stores, but its pretty expensive. Plus I try to live in the culture, so I mean, there is crest toothpaste everywhere and other hygeine products. I like to experience the life here like the people do, I feel it is part of the experience. I do miss the food in America though…the pizza and other western food just doesn't taste the same. Mom's lasagna…..
As for the Chinese food. I prefer the noodles over rice dishes. But there are so many different areas in China, each with their own food. Si Chuan has spicy food, Guang Dong has more mild dishes with duck and chicken. The food here is more natural then in the US, supermarkets in china are all free from the farm, while in US is canned and processed meats…..I also love the dumplings and the to fu. Such a different flavor and taste from what I had in American Chinese restuarants.
Glad to hear you are doing good with your health. I hope to visit soon, but family seems to have mostly migrated south to Florida!
Enjoy the Hamptons, I have actually never made it out there even though I had lived in NY/NJ for 8 years! Take some photos.
Yes, the Chinese economy isn't so great right now, seems many people looking for jobs, because a lot of the economy is based on exporting to US and other western coutries, which are doing really bad now.
Thanks for the email, hope you don't mind it being online!
Love,
Mike