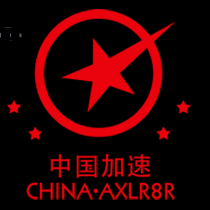 Pretty excited to announce, even if it is with a bit short notice, next Tuesday, December 17, 2013 as part of China-Axlr8r's "South China" tour, they are stopping over Shenzhen after a few days in Guangzhou. My startup, Social Agent, is a graduate of the program, the 3rd batch, in the fall of 2012, and will be helping out host the event and share my experiences as well.
I'm really honored that Todd Embley, the program director of China-axlr8r, reached out to me to host a "Fireside chat" on Tuesday evening where I'll get to interview and host questions and answers with him and the founder of the program, Cyril Ebersweiler.
There are 2 parts of this visit:
1 on 1 "Open Office Hours" with Cyril & Todd
First being an opportunity to get 1 on 1 facetime with Cyril and Todd on Tuesday or Wednesday, Dec 17 – 18, at the Qidian cafe.
I'll get more information on how to book a timeslot from Todd. Or you can come by during the specified times in the morning / afternoon at the cafe and wait for your chance to sit down with them. This is also a great chance to meet real investors, understand their mindset, get feedback, and free mentorship, so take this chance!
Fireside Chat Tuesday Dec 17 At Startup Cafe
For those who got a chance to see Dave McClure in shenzhen, the format and venue will be similar.
This fireside chat on Tuesday night December 17. All will be taking place at "Startup Cafe" in High Tech park (Qidian cafe).
What: Fireside Chat with China-Axlr8r
When: Tuesday Dec 17, 2013
Time: 7pm to 9pm
Where (location): Start Cafe (Qidian cafe)

Full address: (thanks to http://www.shenzhenparty.com/food-drink/cafes/qidian-startup-cafe
Check Chinese Name:  起点咖啡
Place Address (English/Pinyin):  5F, Block A3, Digital Technology Park, Gaoxinnan 7 Road, Nanshan District, Shenzhen
深圳市南山區高新南7道数字技术园A3栋5楼
Website:  Qidian Startup Cafe's Website
Place Phone:  +86 (755) 86139339

Event details:

Shenzhen to see Cyril Ebersweiler and Todd Embley, and Mike Michelini (China-axlr8r 2012 graduate; co-founder, CEO of Social Agent Limited) will be hosting Fireside chat on Tuesday night, December 17th, to talk about China-Axlr8r and related topics such as entrephilosophy, accelerators vs. incubators, the current investment landscape etc… Cyril will also be there to discuss investments from our fund. I think we could do something really cool for the Shenzhen scene –

This is the first time China-axlr8r is in Shenzhen, have never come so far South to meet startups so this is very new. Looking forward to seeing a good turnout of Startups in Shenzhen to meet, apply, and network!
Interested to Apply to the Accelerator?
You can of course ask me questions, being a graduate of the 3rd batch I can give you the real on the ground experience. You can apply directly on their website at Chinaccelerator.com/apply, or meet up with the guys while they're here in Shenzhen!
Attached below is their information on this year's batch.