My son Miles is turning 2 years old this month. Insane how fast life is going! And now that he's reaching 2 – the beginning of school is on the horizon.
This is the big challenge for foreigners in China. He's not local Chinese, so he can't go to the public schools. And the private schools are insane expensive. Where to send my kid for school?
Asking Around For School Tips
Of course the first place anyone goes is to their friends who have kids in school in China already.
Some are working for multi-national corporations (MNCs) so their companies cover the bills. Can you imagine how much these international schools cost – for even kindergarten? $25,000 USD a year! That is the same as private college in America. Now you know why Chinese parents think USA university is so cheap!
But there are some in the middle of a Chinese public school and an International Foreign school. There are a few in the $10,000 USD a year range. Still a bit of a hefty price, I had lunch with a friend that is paying about 5,000 RMB ($785 USD) a month for his daughter's school – and she's about 4 years old.
This is About The Point When Foreigners Return Home
If you look at friends who leave China or other parts of the world and go back to their home country – often times it is when the have kids.
I always thought that was about the health and food safety in general. A lot of parents complain about the pollution levels in China and how it will affect their kids. And the food scares we hear about fake or old beef, fake eggs, etc.
But I think another reason, that isn't as black and white when a foreigner parents announces that they are leaving China and going back to their home country is the cost of education.
Many places around the world offer free education for their citizens and residents. That is a tempting offer to draw back people from that country when they have kids.
So next time you see a friend announcing on their facebook they are moving back to their home country from China or their overseas place, oftentimes I bet it is because of the cost of education overseas.
Friends Pooling Ideas Together For Home Schooling
It is so tempting to tap into the growing market of home schooling. Have talked to so many new parents (as this is my age range now) and gotten a ton of ideas such as:
1) Hire a teacher from overseas, and convince them to travel the world with you. This one Mike Bellamy gave me – he suggests to find a teacher bored in their home country (English speaking country, maybe Canada) – and have them sign up to be your private teacher for your kids and those kids traveling with you. You cover their travel costs, living costs, and a basic allowance. You get the teacher to do enough time to make it worth everyone's efforts – but the teacher is not doing it to get rich, but rather to travel and get experience.
2) Rent an apartment and hire a teacher with other friends with kids in the same age range – a few people have talked about this – and it makes sense. Why pay the $10,000 USD a year – 800usd a month – when if you pool resources together you can do it yourself.
Get maybe 8 to 10 parents together, even if they half that amount – the cost would be like this:
Income:
3200 usd – 4000 usd / month (8 – 10 kids paying 400 usd/month)
Costs:
– 1000 USD /mo for a decent apartment
– 2500 USD / mo for a teacher? Need to see
Make it a small business, there are tons of websites that have information on home schooling. And the kids would get much more attention than in a school of 20 – 30 kids or more.
3) Have their family members as the teacher – a few friends have their wife as their kids teacher. She has teaching experience, or is following an online program to teach their kids The husband is working (from home, online!) and it is one big happy family. I know you say what about social experience here. Well, a lot of them sign up for extra-cirricular activities in the neighborhood such as sports clubs, playscape time, movie nights, etc. Takes some extra effort, but they will get the social experience too!
And many of your wonder if you can get the correct certificates for this home schooling so that they get the credits for future education. Sure! I need to do a bunch more research – but I have heard over and over again from some people who are doing home schooling throughout Asia.
What Do You Think ? Home Schooling in Asia? Crazy?
I really plan to stay in Asia for the long term. Plus, moving back to America to save the education costs doesn't make sense for us.
I know some of my family members will think home schooling is not good. Many people have said they think they won't have the same social interactions as in a traditional school. But I think it will get rid of some of those bullies and punk kids I had to deal with in school. There are some parents who are really, let's say, different, in how they raise a kid – and we force all these kids to be in the same room together. But that isn't reality, in real life, we choose who we interact with – we're not forced to work with those we don't mesh with.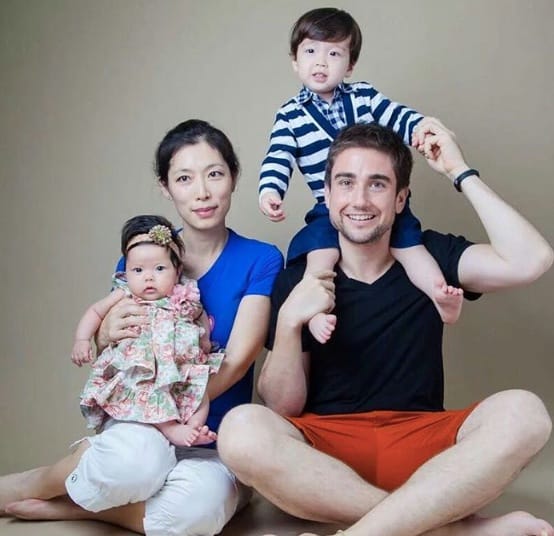 Anyway, I'm having some baby party at my apartment later today so will discuss this. I'd love to hear your feedback and thoughts in the comments below.