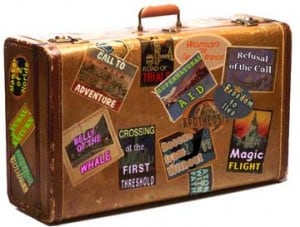 Today is my last day in Shenzhen for a bit, in Hong Kong airport now typing this out. Recently I had an interesting quick QQ chat i had with my friend Lucy……she was talking about my move to the philippines, contained the typical chat sequence of events, the 5 W's – who, what, when, where, why, blah blah…
But during the conversation, after most of her bombardment of questions were answered she said
"Good luck in your next country."
not sure the exact meaning behind that chat message, as u cannot fully read it via online versus in person….but it makes me think….
Am i going to keep hopping from country to country – from place to place????
At a recent dinner with another good friend huck liang who does fob logistics from china asked me, what kind of girl will you marry, chinese, filipino, american???
my god, i have not even thought this far ahead…cant i just live my life and take it as it comes….
I guess its culture
I guess its about maturing
I guess its about the circle of life
We get older, wiser, more intelligent, (i guess.??) and we settle….we settle down. We find what is convenient. What makes sense. What will keep things going our way…the way we were raised, the way our environment has developed us…
So, i wonder how it is to challenge it…not just take the path of least resistance. EVERY DAY I get those temptations…to take the easy way in a situation. but i keep forcing myself to work harder, to go for the goals in life that I want. and that is INTERNATIONAL business.
China is still a HOT market, and a very dynamic and interesting one. But I am diversifying a bit here. I will be back to China regularly – its a massive market and is getting more and more important in the global economy. So the time and investments I have made here have not been wasted, I treasure my experiences and most of all the relationships I had have made.
Boarding on the plane soon, will check in later.