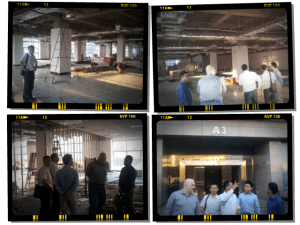 I remember reading an article when I was younger about Bill Gross and his idea factory….a place where all kinds of new ideas were dreamed up and built into a reality. I still vividly remember reading that business magazine article and getting excited about it. And many, many of my friends say I am destined to run some kind of R&D idea lab of some sort. That I am always thinking of crazy things and putting people together, connecting.
But I always thought it would be something I would do later in my life, when I "made it", made my own success cases. Made my millions in the bank.
Well, maybe it will happen sooner than I thought. Since last weekend's wildly successful Shenzhen startupweekend, a lot of the teams have been approached by VCs and angel investors. The team members love the team that put together the weekend, and we have built community and trust here.
Some of the VCs and judges and business mentors have included me in discussions on opening a business incubator.
Firstly, for those of you not sure what a business incubator is, lets look at Wikipedia, http://en.wikipedia.org/wiki/Business_incubator.
Business incubators are programs designed to support the successful development of entrepreneurial companies through an array of business support resources and services, developed and orchestrated by incubator management and offered both in the incubator and through its network of contacts. Incubators vary in the way they deliver their services, in their organizational structure, and in the types of clients they serve. Successful completion of a business incubation program increases the likelihood that a startup company will stay in business for the long term.
I like to also compare it to another meaning of "incubator" which is where eggs are put under "heat lamps" in order to grow and hatch to chickens without needing the mother hen to sit on them. It creates efficiency in the startup process.
Our plan would be to offer startups looking for initial capital as well as office space, mentoring, and help building and managing their team a 4-6 month program in this incubator.
We are looking at this current government sponsored space, that is aiming to be a hub for entrepreneurs and startups. we would look to rent a sectioned off space beside this hub – to be near the other entrepreneurs, yet have our own private space for our teams to work alone in.
The team so far is pretty awesome – Kevin Chiu, one of the founders of iBoxPay and a Eagle VC fund in Shanghai, Boyd Jones, VC with Copower, and Nik Bhaskaran, an Indian programmer and also one of the organizers with me in the Shenzhen Startup Weekend.
I want to make sure I am more comfortable entering this deal. With my previous SZteam coworking space, I kind of went along with it, as the office lease was already signed, etc etc. This time, as well as in all my future business, I want to be 100% sure and prepared and clear upfront.
Clarify what my role is

– and what the space should be.

Incubator ie: are you responsible for getting start ups in there ? And is it also a shared office space which you can rent out?

Who pays for equipment, utilities, office fittings, management fees, and admin cost of the space?

Who is going to help the start ups? – is it financially or …?

air conditioner is 12 midnight cutoff…
toilets are western or chinese style
is it 24 hour access
is there food nearby
So this space is sponsored by the Shenzhen government. Also, Arrow Dong, one of our most active and committed mentors for the startupweekend, is a part owner of the space. They want to make it a trendy, cafe style startup hub to help entrepreneurs and investors connect.
I'll keep everyone posted, but this is a dream on my "bucket list" that may be happening sooner than later.