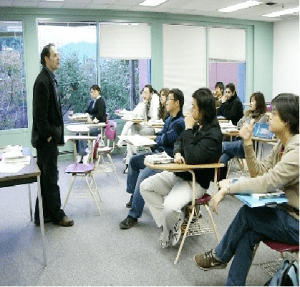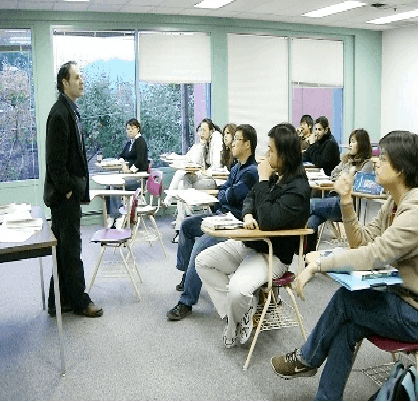 Yes, maybe a bit drastic heading, but so many times I meet Chinese that are desperate to study overseas. Similar to buying foreign products….Chinese seem to trust products not made in their own country more than their own domestic products. And its almost funny, because Americans and foreigners are buying up all the "Made In China" products, while Chinese themselves prefer to buy products made outside their country.
But in a way, everyone wants to buy "exclusive" products, imported good are always more sexy.
So back to foreign education….many of my friends in China have spent time overseas for the undgraduate or graduate (MBA) degrees. I think definitely traveling abroad, for anyone, Chinese or American or European, is sooooo valuable because you are exposed to different cultures, different setting, and it builds up your "away" time from your home country. It really develops you faster than anything else I can imagine….and for a student it is even better.
While I didn't study overseas, I did choose a college away from my hometown – Stevens Tech was right next to New York and I wanted to start moving towards the "big apple". It also meant I couldn't live at my parent's house anymore. I remember my parents were sad and also realized living away would cost much more money in student loan debt (sigh). But I knew it would force me to meet new people, get away from the "home nest" and develop my social skills as well as book skills.
I had a meeting with my friend Lavinia and she wants me to help promote Chinese to study overseas. She is representing a set of Canadian universities and has all the resources and tools to help Hong Kong citizens and mainland Chinese to get there.
Here are some of the ways she can help:
Direct University Admissions – No English required when applying to Dorset. Students are given a placement test when they register. Qualified students are eligible to directly enter University Transfer program. Students complete first one or two years of required University Transfer courses at Dorset. University Transfer year 1 and year 2 can be completed within one and half years
Students who do not qualify for direct admission can enroll in the Dorset Academic Preparation Program (ESL)
Letters of acceptance both from Dorset and one of Dorset's partnering reputable universities – After completing the required courses at Dorset, students will transfer to Dorset's partnering Canadian reputable Universities, such as Acadia University, Dalhousie University, Cape Breton University to complete their studying Bachelor or Master Degree. University year 3 and year 4 can be finished within 1 and half years
Reputable university BACHELOR's or MASTER's degree – By Dorset's unique University Transfer program, students are able to gain a Bachelor within 3 years or a Master within 2 years. After graduation, and according to Canadian Immigration Law, students are eligible to apply for 3-year work permit, and plan for immigration.
Anyway, I'm really excited to help promote Chinese and Hong Kong people to study abroad, its a great experience to do international travel and doing it while you are studying is even better. I wish I had done that more when I was in university.