arrived late last night – to start it off
1) my friends weren't expecting me for another day…took a couple calls from a payphone to reach their mobile!
2) airport lost 1 of my bags.
3) sat in the middle seat next to a window seat guy that had bladder problems (or something that kept him hitting the bathroom…)…on a 15 hour flight
but both ended up working out after 2 hours….but a bit rough to start
since then its been a BLAST – city is packed w/ people….so packed that certain streets are closed off to cars to allow people to overflow from the sidewalk to the streets…insane amount of people!
attended the global sources shows – electronics & the swimwear/underwear(no models, darn!)
here are some photos from my cameraphone:
model showing off a new portable electronic device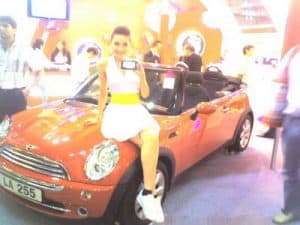 this expo center is MASSIVE!!!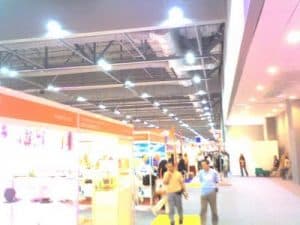 dinner w/ my buddy Cyril after the airport