I recently ended a contract with a residential apartment, the owner is 27 years old, and he works in a department store. The people tell me he is a "duck boy" married or dating a rich chinese woman. her name is on the ownership documents, but he has a subcontract for it. I have a contract with him. Now i asked him to end the contract, or to keep it until the end of the contract – may. He agrees to try to rent it out and then pay me back if someone else signs. People are viewing it over the past week. thursday night he calls my assistant, jojo, and tells her that we have to move out by saturday and he wants to end the contract – its understood from previous discussions that he will pay back the 2 months deposit. I stay up till 330 am pushing roommates out, moving places here and there – to settle things to cancel the contract the next day.
Next morning we go to cancel the contract….after a long night and early morning move. As we bargain at the table, the owner tells us that he does not agree to refund the deposit. I crack, i explode. I say then you get out of my apartment, i will not pay another penny to you, and i will move out in mid-may. And oh yea….at that time your tv, your stove, you windows, they may be broken….sorry about that, but hey, you dont want to refund my deposit, so i dont care anymore. Then he offers 50% of the deposit (1 month rent) – saying he wants me out now for sure. I call my lawyer. Lawyer says i am lucky he offers the 50%, take it, and get out……but i push further. Threatening to fire my admin (a bluff to try to soften him) then ask for a compensation for our time. And a partial refund on the unused month. Get it up to about 70%…and feel thats the best we can do without calling thugs….
What a freaking waste of 3 hours…….poor girl crying from stress and conflict. We are sure the landlord 2 faced us….just the day before he was visiting us, all smiles and handshakes…just to push us out and try to stiff us out of the 2 months deposit.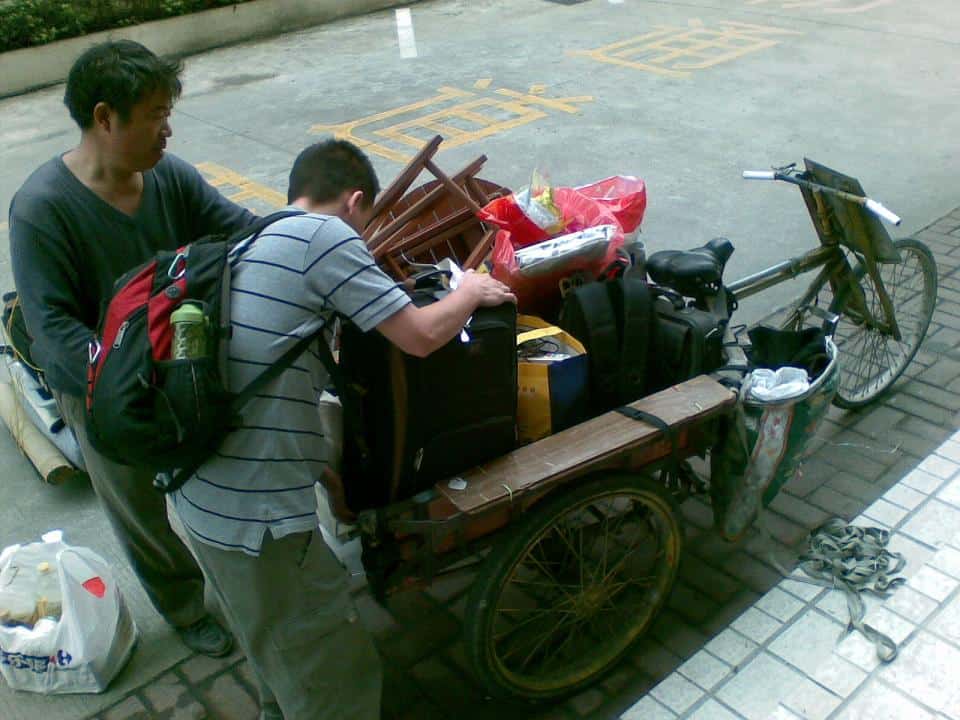 We are sure he was pushing us out because he had a new tenant…but what can we do? I guess we should have had a side agreement about this cancellation signed, chopped, and fingerprinted before we moved out. Now that we had moved out, whats the option? Move back in… The owners scheme worked….but we at least got money at all back.
So, this is how ignorant people get rich in china. They buy real estate and cheat people out of deposits
….. Or maybe they are smart and i am stupid