Planning First In Person Meetup in a While – Amazon Hustle – at Mambo Bar in Shui Wei area of Futian district. Literally writing this blog post from my locked down apartment (can't leave for the next 3 days) – but hope by next week we are able to be released!
The event is mostly going to be networking – but I will bring some products and samples to show of the Excalibur Brothers brand as well as share for 15 minutes about the post-sale process.
Here's the poster: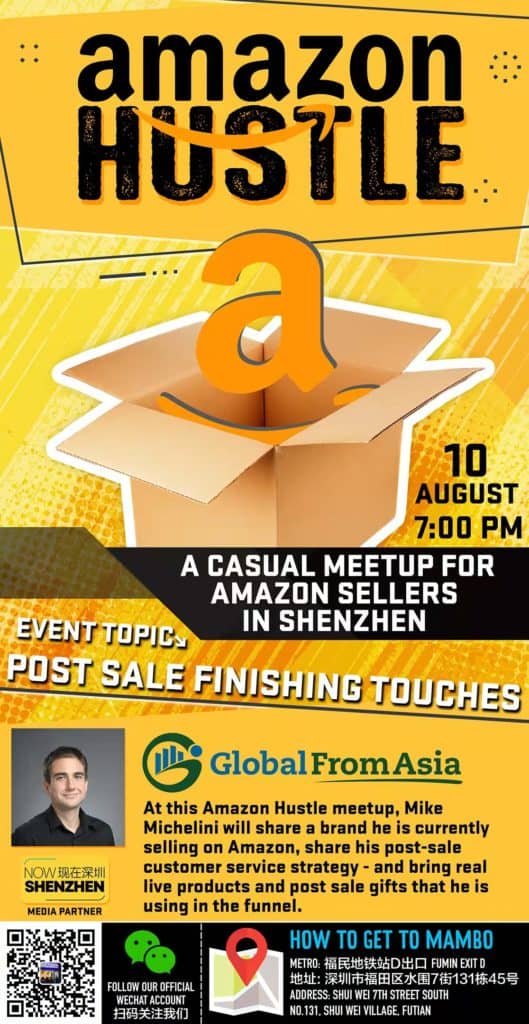 ---
Here's the writeup :
Post Sale Finishing Touches
Selling on Amazon, or anywhere frankly,, is about delivering that final touch of quality. What is your strategy for handling customers after they receive their order? Gifts? Membership? Emails?
At this Amazon Hustle meetup, Mike Michelini will share a brand he is currently selling on Amazon, share his post-sale customer service strategy – and bring real live products and post sale gifts that he is using in the funnel.
August 2022 Meetup Recap
Had an amazing + exhausting event last night – even with heavy rain we filled the house!
Here are some of the photos: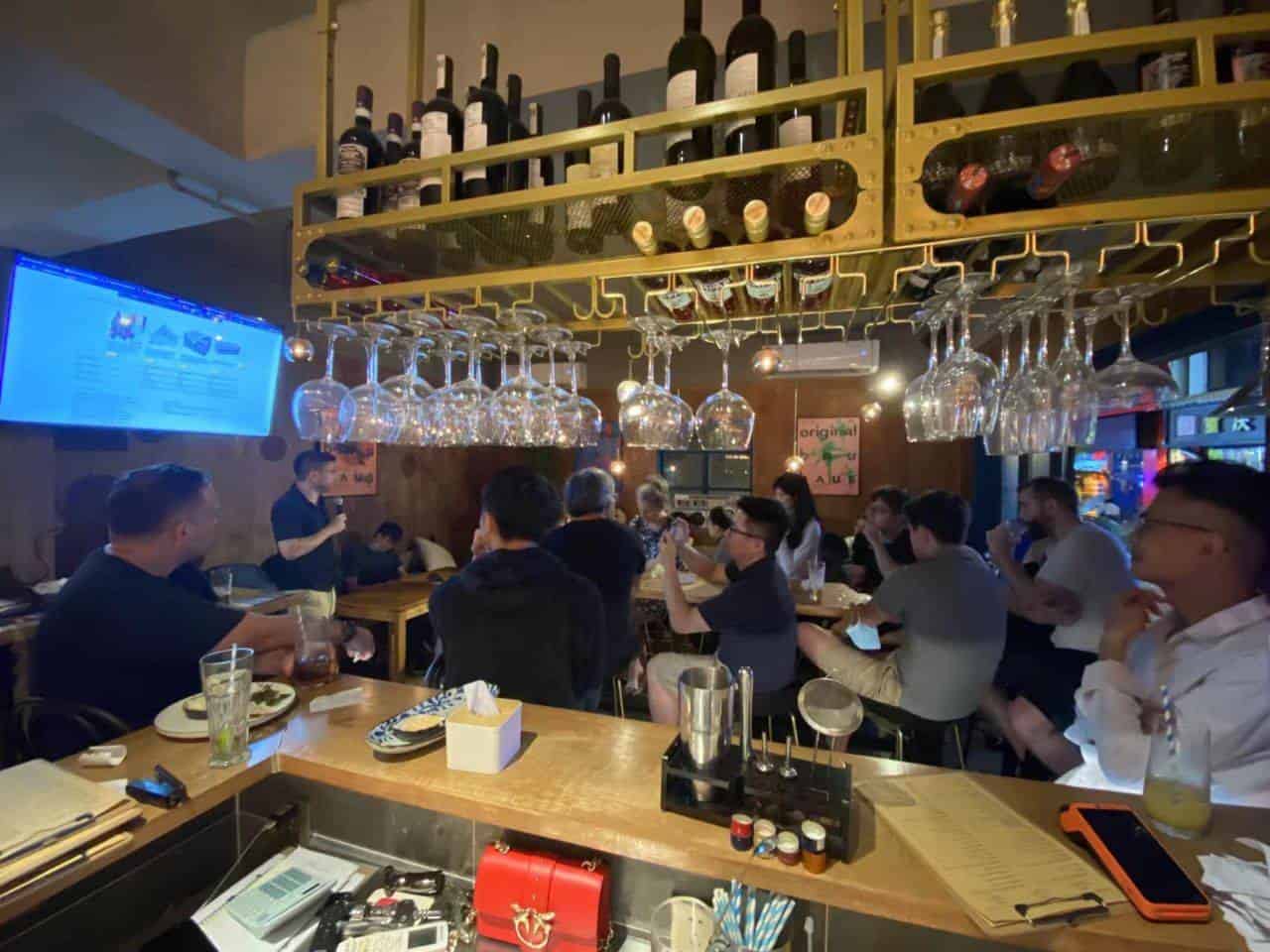 ---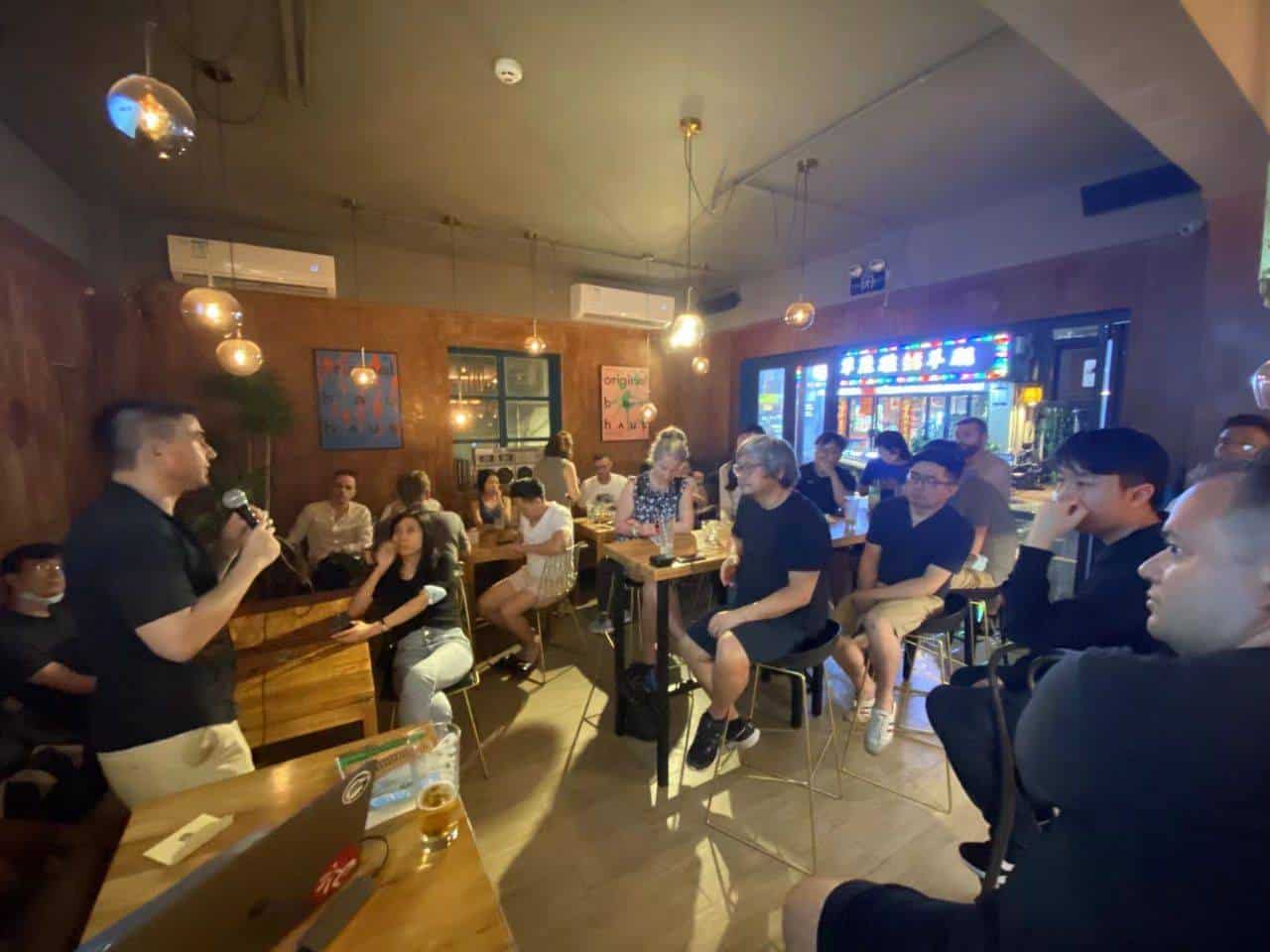 ---
Mike also brought a few copies of his book – EcommerceGladiator.com and had some supporters pick up an autographed copy
Thanks Andrea!