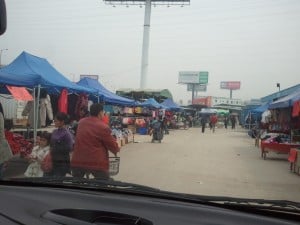 Last week was a hyperactive week of traveling throughout Philippines and Guangdong, China, this week I have managed to stay in one place for almost a week. I have stayed over Dongguan a few nights in the past, but this was the longest streak yet.
My plan is to bounce between Philippines and china / Hong Kong for the medium term…..maximizing the benefits in each of these places of products and services and opportunities. I am fortunate enough to have built up good network of capable people in all areas to support things while I'm bouncing around.
I can't really tell you guys this is how living in a factory is…as this is in the process of converting from a factory into a wholesale club (somewhat like a Sam's Club in America) and an ecommerce warehouse. When I first came here, the factory part was already shut down and it just had been finished renovations.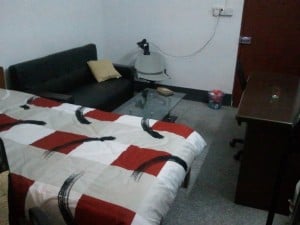 And the dorm room isn't so bad as they gave me my own dedicated room (normally I think 4 people share the room in bunk beds), hot water installed for showers, and an internet line (which has been buggy this week….forcing me to work in the factory office at night). Main problem is there isn't a heater (I could/should by a space heater), but in southern China its only cold for a month or two in Jan – Feb. It will get hot soon enough!
Shopping markets – went out shopping during lunch today, and I called it like Chinatown New York City, except dirt roads, and tents instead of buildings. The hyperness, chaotic China I know and love….which is what attracted me to move here in the first place!
constant construction – I think as China continues to develop, and transition from a factory country to a service based / consumer country…there will be even more construction deeper into China. Already port cities like Shenzhen and Shanghai have developed enough that its more the "finishing touches" left….the massive construction now is inland China.
More dangerous city then Shenzhen, robbery outside the city – especially before Chinese New Years…..I am outside of downtown Dongguan, and there are more motorcyles and "darker" allies….where I am warned not to leave the factory gates at nights. Have heard stories of women getting their handbags stolen as motorbikes quickly speed by and snatch them away. Yes, this is not like Shenzhen, I can feel its not as safe.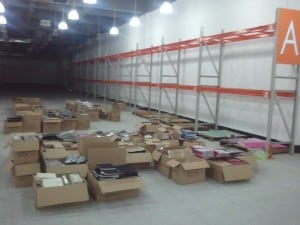 Found foreign area, realized Chang An district is far from city center, local bars, local english magazine. Hanging out with my Chinese friend Slan, he brought me about 45 minutes drive into the city center, Dong Cheng district. Here I realized Dongguan is actually more developed than I realized, with rather nice buildings and shopping centers. But…unfortunately for me, its a 45 minute drive away (about 20 us dollar taxi, or 150 chinese yuan)
The wholesale club and ecommerce warehouse is developing, but because of Chinese New Years, everyone is "on holiday mode" plus cannot really hire people. But we are making our strategy, and building up the domain photograph.com – some new deliveries of photo albums just came. Making budget forecasts, and excited for the next Lunar year!