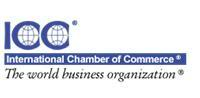 The Incoterms 2010 published by the International Chamber of Commerce (ICC) are effective as of Jan. 1, 2011.
The Incoterms 2010 are arranged in two categories as follows:
Rules for Any Mode of Transport:
CIP — Carriage and Insurance Paid
CPT — Carriage Paid To
DAP — Delivered At Place
DAT — Delivered At Terminal
DDP — Delivered Duty Paid
EXW — Ex Works
FCA — Free Carrier
Rules for Sea and Inland Waterway Transport Only:    
CFR — Cost and Freight
CIF — Cost, Insurance and Freight
FAS — Free Alongside Ship
FOB — Free On Board
What are the major updates to the new Incoterms?
The two major innovations are the number of rules and their classfication:
There are now 11 rules instead of the previous 13. In addition, the new rules are classfied according to the mode of transport (maritime vs. anyother model[s]), reflecting a consolitation and updating of the delivered rules, replacing the percedent categorization into families of rules.
In addition it includes the importance of cargo security and the 2004 revision of the United States' Uniform Commerce Code, which resulted in a deletion of the former US shipment and delivery terms. The revised Incoterms® rules als reflect the adoption in 2009 by insurance markets of the revised Institute Cargo Clauses (LMA/IUA) (2009). The most recent revision presents practitioners with comprehensible and useful Guidance Notes to facilitate their correct choice of Incoterms rules.
Please note in particular the elimination of DDU as an Incoterm. There will undoubtedly be overlap between use of DDU and the new DAP/DAT terms.
Here is the detailed information of Incoterms 2010 for your reference. Incoterms 2010