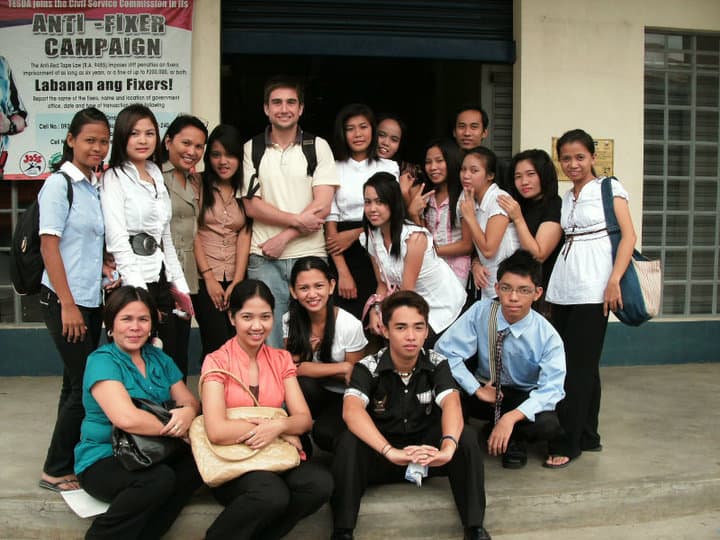 For my last day on this current Philippines visit, I paid a visit to a local Quezon City job training center. I had visited a couple weeks ago and was invited to come back towards the end of this term's semester to do evaluations and test them on their english and job interview skills, as well as consider some new candidates for my startup office here.
I am always a bad interviewer because I want to hire everyone! I like to see the positive and the good in people, not filter out the "bad". Sure, its finding the best for the current opening in a company, and that not everyone is fit for that….but I feel interviewing is more about filtering then accepting.
I arrived about 1pm and they were ready for me, I sat in the manager's office and each person would come in 1 by 1. 22 resumes stacked up on my desk, a laptop, notepad, lets go!
There was a wide range of applicants, from 17 years old to 46 years old, male and female, from all parts of the Philippines and all backgrounds of education and experience. The training class was for business english and call center training, and many had no prior experience in an english or foreign company. Eager and willing and wanting to learn is how I summarize the group.
Here are some other similarities and highlights, I often ask what an applicant's strengths and weaknesses are:
Applicant's STRENGTHS (their answers)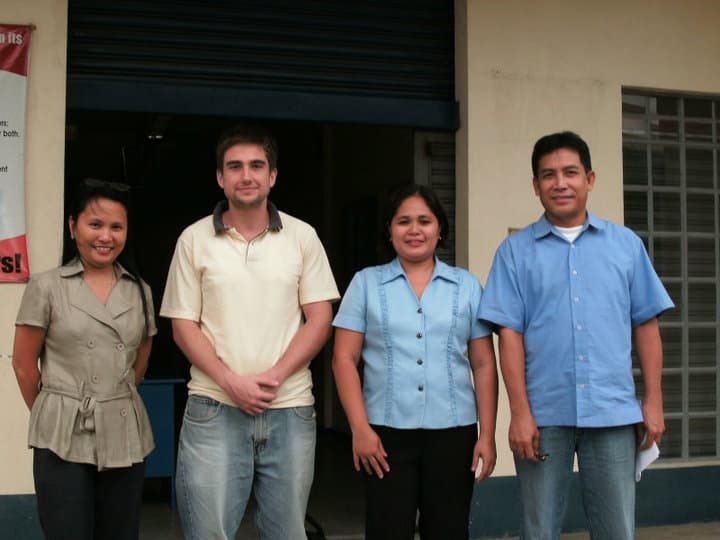 Faith in God. Common answer. Many really do put a lot of faith and power in religion. Its something I see all over the Philippines, on the jeepnee's names (yes, they all have their own names! sometimes Power of God, Jesus is Risen, etc), advertisements, its something that is obvious for anyone visiting Philippines, religion really is a driving factor here.
Family – that they have a supportive family that pushes them. that drives them to reach for success. That the need to SUPPORT. That needs this income to put food on the table. That is their inspiration. A driving factor.
Flexibility in work – they said they are willing to do all sorts of tasks. One applicant said he has experience in plumbing and electricity, and can help when the office has one of these issues! They really want to fill the need for the company and earn a living.
Applicant's WEAKNESSES (their answers)
This is always the interesting one, makes the applicant think for a minute, and expose their weakness.
Family – YES, while this is on the strength, it is also on the weakness side. "burdened" by the financial support their family needs, they need income to pay for these basic needs. There was another story about one applicant had a job that he was doing well in, but his family (cannot remember if it was parents or aunt) called him to work in their garden, so he had to quit his job. No ifs, ands, or buts.
Shy in crowds – more for the girls, but also some of the boys, they are shy in front of groups of people. Most of the Filipinos that I have met are soft spoken. Concerned with making a mistake, double checking before making an action, it is something I have found trending.
Another kind of annoying thing was – I KEPT ASKING WHAT YOU WANT YOUR CAREER TO BE. They seemed shocked that they had some kind of a choice. They normally would say "what is the job you are offering", basically implying they would take any type of available job.
I felt I had to "pull" it out of them, looking at their previous work, their previous degrees. BE WHAT YOU WANT TO BE. Don't just take any job you can get.
Sadly, we don't always have that luxury in life, and here most never even considering actually having a job they would enjoy!