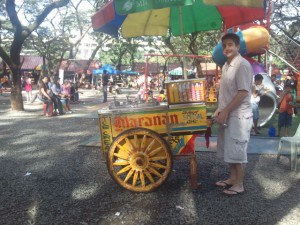 Arrived yesterday afternoon. Been an exhausting week, just so many developments in business…on top of traveling from Shenzhen, China to Dongguan, Guangzhou, Hong Kong, and then Manila Philippines…
But I am ready to rock next year in 2011! 2010 has been a crazy…exhausting year for me to get outside (I was pretty much 100% in China from 2008 – 2009) see what is going on in the world…network, learn, share…..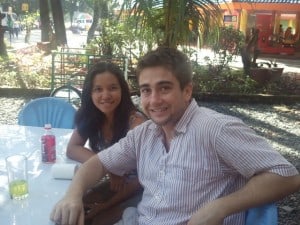 It feels nice and to be back in the Philippines….its almost a fake feeling from people because the locals are so overwhelmingly nice and friendly. I travel without an exact idea where I am going, asking strangers along the way. Sure sometimes I meet some who are rude and don't want to / aren't willing to help me, but so many go far out of their was to get me in the right direction.
And on twitter, I've been getting local tips on travel and methods of transportation. I've been here over 24 hours and still have not had to take one of those horrible taxis!
And colleagues in China and Hong Kong seem to think I'm coming down to Manila for a Christmas holiday! It is humorous in some way….I am being related to a Filipino overseas worker…in China or Hong Kong and taking my Christmas holiday in the Philippines.
Sure it will be nice to be in a Catholic country during the Christmas holiday, having spent the past 2 Christmas's in China – and I'll be blogging all about it – but I do have operations here for phone support of newyorkbarstore , content writers, and some social media campaigns I'm building. Really hope to develop on this while I'm here.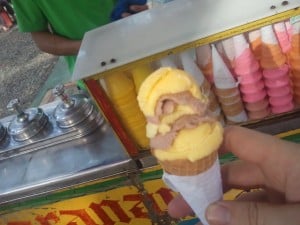 Took some funny pictures this Saturday afternoon, walking in the park with Marie, acting like a sorbetes ice cream street vendor.
But it is overall more relaxed of a feeling here in the Philippines then in the other places I am doing business – Hong Kong, South China, New York – and it is nice to get a day to walk around under the sun – IN DECEMBER and I'm in shorts and flip flops.
Friends in New York are probably frozen cold at this exact moment. I'm looking forward to a warm, and relaxing Christmas in the Philippines.