Here's my review of Laurence's book, who we we're lucky to have on the Global From Asia podcast. (listen here)
The book title is "A Time For Shambhala" but another name could be "A Time For the World to Wake up".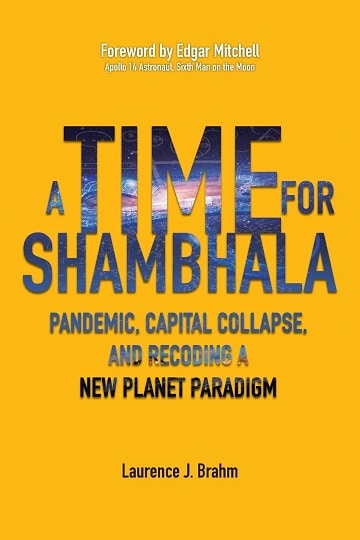 No, not for politicians and leaders to wake up – but for the "average" human being. The book inspired me to open my mindset and not just be a reactive citizen waiting for policies to change.
Written as a story of the author's journey coming to China in 1981 and experiencing the rebuilding of its economic system, he reflects on what he has seen in the West and in the "new China" to give us a unique perspective of "China Inc" and things the media may does not have insights on (or does not want to share).
The book is broken down into 4 major sections, fusion economics, pragmatic idealism, diversified localization, and alternatives to mainstream.
Really to break that down it means, to respect local communities for their own unique mindset and way of life.
It gives basic and realistic reasons why we cannot simply open a WalMart in every village and "flatten" the world – which is what we have been convinced is the way of the future.
As an American in China myself for over 10+ years, I can recommend without a doubt that reading this book will give you perspectives you will rarely, if ever, hear on the mainstream.
It isn't a radical perspective, but I would say a natural and logical one. But one that MNC (multi national corporations) and others who built the current system do not want us to read about. It is about empowering local communities and local businesses to take back what they had stripped from them and rebuild the economy in a grassroots way.
If you enjoy this book, I'd also recommend to check out The Trap by Sir James Goldsmith who was trying to warn us about where we are today back in the mid 1990s.
Buy the book now here.
Some other ideas after reading it:
While I am on your side about anti MNC – didn't we have to scale up food production to support our exploding population growth? If we relied on the previous supply chain, would we have been able to support todays global population?
Or maybe the Earth simply has too many humans to support it? Will this new system of green and village supply chains support the billions of people now on the globe?