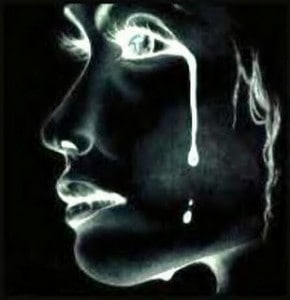 I recently had a QQ chat with a shenzhen friend of mine, I won't disclose who she was as I am sure she would be upset if I did. But she was really depressed, her boyfriend and her had broken up and she also got declined for a job she had just interviewed with. She made it seem like the world was ending and her life was falling apart.
She asked me what she should do to feel better. And how I get through these tough times. And this is what I normally do:
Take a walk outside – Just gotta get out and get some fresh air. I do this often when I am stressed with work, and have done this in NYC many times as well as in Calfornia living there. It just CLEARS YOUR MIND. The best thing to get through a hard time is to do something that will ease your mind, and ease the stress. I always try my best to realize this time walking is the time when I do not think about work, or life, or anything too serious. Maybe I will brainstorm some new ideas (create), but I try not to dwell on negative things
Write it down – I have blogged in the past about writing down my worries. This just PUTS IT ON PAPER. There, it is written down, its documented. It is SOMETHING. So many times, I think and think and think, over and over and over, the same problems. And it overwhelms my mind. By my writing it down, I can then better forget it, or at least put the ideas at ease. It has become something. It is a tangible good. I can then fix it. I can then brainstorm ways to get out of the situation, or to think of alternatives.
THINK LONG TERM – I, like many, had a lot of extra bullshit drama in high school. I remember stressing all these stupid small problems – mainly ones that others created and brought into my own life. It distracted me so much. Pulled me down. I remember getting so frustrated in school – I wanted to just go there, get my grades, and get to a good university. AND THAT WAS WHEN I REALIZED – think long term. In 5 or 10 years, is this boyfriend/girlfriend relationship problem going to be on my mind? If I am having all these problems with this person, is it worth it, and is it going to be long term? I THINK BIG PICTURE. (which probably gets me in trouble sometimes because of details that I try to skip past) But when it comes down to it, in life, what is there? We make some good friends, learn some fun skills we want to do to get paid for a living, we build a family, then we usually share our knowledge with others for them to benefit.
The girl came back to me a few days later on QQ and thanked me. She got over her boyfriend issues and was well on her way to getting new interviews lined up. But that is what it is all about. PRIORITIZING what is important in our life, going with the flow, and thinking what will be there in 5, 10, 20 years in the future.
But many times people think this is cold hearted. At least in China, it has made me a bit thicker skinned about things…..and some people reply to me when I am not as emotional about certain situations that I have no heart. But its thinking long term, and the way people will think back about it years in the future.