Feel like I've passed some kind of test. Retail site New York Bar Store survived a rough couple weeks……internal employee issues…operations….chargebacks….but we manage…regroup…and move on.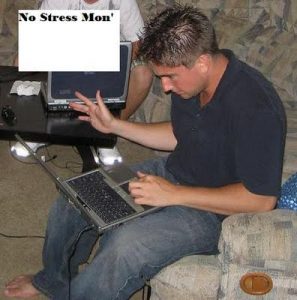 I remember I was thinking of getting an MBA…but you know what?
1) I never liked school – I like to study what I want to use in life.
2) I don't want to pay to go to school –
3) The time studying for GMATs – prep classes, weekend studying
4) The time applying to different MBA schools
5) The 2 years of full time school.
So you add all that up, the VALUE OF TIME and the HARD DOLLARS spent….
then you figure what I'm doing
Learning to build a business…reinvesting my savings into myself to build a business…
Sure I'm getting ROCKED….each day struggling to learn more and more, to adapt to changing environment, tech issues, customer issues, employee issues, sourcing issues, supplier issues……
But I would say that 100x more valuable and effective than an MBA…at least for me….but hey, in the 7 months of full time entrepreneur…add up all the learning, building, and personal growth – as well as networking – and yea…I'm making money at it too…
My case for going entrepreneur vs. MBA
been meaning to write this post….would love to hear feedback.
Maybe it depends if you're trying to move up in the corporate world vs. the small business world?
I remember when I was in Wall Street still, and I wanted to challenge myself more and add to my personal development. So the company I was working for, Deutsche Bank, endorsed my time to prepare for the GMAT tests at a Kaplan course right in Manhattan.
The first day we went around in the classroom, state your name, the company you work for, and what you want to do with your MBA. Almost all were "i'm john, i work at citibank (or another financial bank) and I want to use my MBA to get a raise and management position in a bank"
When it came to be my turn, I said, "Hi, I'm Mike Michelini and I work at Deutsche Bank in trade support. I want to use my MBA to network with entrepreneurs and start my own company"
The whole room looked at me strangely ……like am I crazy. Then I realized I was in the wrong place, and an MBA was not the best investment for me. I would rather invest in learning "on the ground", the man in the arena and to go out on my own and hustle.