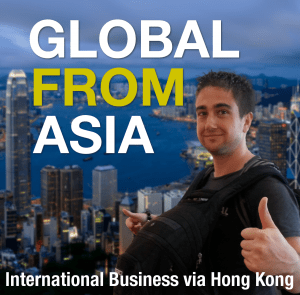 Was a bit of an investment to get the Podcast setup (technically and emotionally) but once the flow is going, it is quite fun! Still a little bit nervous watching my recorded voice on the audacity recording software (podcast recording system), but definitely getting more comfortable each time.
I'm also wondering how I should promote it here on my "personal blog" – I created a new domain for it – Global From Asia, as I thought it may be confusing for those interested in the podcast to also subscribe to my personal blog news about my wedding and travels and other rather intimate and personal updates. I think its a different audience who will be listening to the podcast rather than this blog – thus set it up as a "business podcast and blog. If interested to follow along, please check it out on Global From Asia site.
ALSO, those on iTunes, I would seriously appreciate it if you can subscribe via https://itunes.apple.com/us/podcast/global-from-asia-podcast-running/id734412105 as I have a month or so left to get featured on the "New and Noteworthy" section if I get enough downloads and positive attention.
Below are the current published podcasts, working on releasing 1 a week on Monday nights in China / Monday mornings in USA – thinking 10pm Hong Kong time / 9am New York time.
Episode 2 and 3 were my first interviews, and I had some technical issues with the microphone… beginners mistake, I'll be sure to get Sunny and Casey back on future episodes for sure anyway.
I've been in a DynamiteCircle Mastermind every week as well – on Tuesdays, with a group of other newbies starting up a podcast, so that has helped motivate me a lot and share ideas with others in a similar situation.
Have been excited to hear about 6 people mention to me they got value from it. So far about 700 downloads, and about a consistent 40 listeners on each episode. Of course hope to build that up, as well as the quality of the shows.
Just like anything I do in life, I learn best by executing, making it happen, listening to feedback, improving, sharing, learning. I'm excited as the show develops, it has also been a confidence booster!