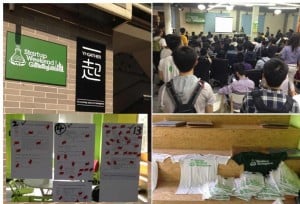 Startup weekend is really picking up (finally), in China! And 3 of them all almost back to back here in the PRD (Pearl River Delta) This past weekend Guangzhou had their 2nd startup weekend (1st was way back in May 2012) and a local organizing team has really picked it up and ran with it! Check out guangzhou. startupweekend .org for the full details of this past weekend.
This coming weekend (November 1- 3) will be Hong Kong's startup weekend, I plan to come by on Saturday to mentor. If interested check out the hongkong. startupweekend .org site
And in Shenzhen, the team here decided to have it during the Global Entrepreneurship week of Nov 15 to 17, you can get more information on shenzhen. startupweekend .org
For me, the most exciting part is to see each city has fully operational and capable volunteer organizer teams. That is the key to the success, is to have reliable, motivated organizers which seemed to have taken time to build up. But now that this is rolling along nicely, I'm sure the momentum will catapult regular startup weekends in more and more cities of China.
I have been approached by cities such as Xi'An, Changsha, Fuzhou, Chongqing with one or two interested in putting together a startup weekend – but it takes more than 1 person to take it off the ground. We're continuing to work with these individuals as the build up local organizing teams – and continue to grow the startup community in China.
Excited to see a self-sustaining startup community take shape right before my eyes!