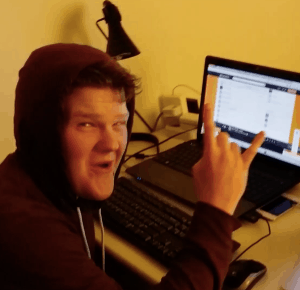 Been a bit of a shut-in the past couple weeks since getting back from my USA roadtrip. Getting back to Asia after a month on the other side of the world – I was totally slammed with product development work with our amazing development team for our startup SocialAgent.me – Dan being in Shenzhen working on the mobile app, Chris in Hong Kong managing the overall project, and Jimmy in Singapore developing API and feedback.
Social Agent – what is it exactly, I'm constantly asked. Its a platform for companies to find and pay local sales reps around the world for leads and commissions on deals these reps find (is that clear?) Or try listening to this new pitch video here https://www.facebook.com/photo.php?v=10152118472794961&l=5953578714559126690 for 17 seconds – he is so excited!
So coming back, have had a full on plate. We got our first version of the app on the iPhone market (and updated on Android) in mid-December – and got a ton of feedback! Which was of course overwhelming but also inspiring.
For the tech geeks reading, we build on native for Iphone and Android – so then we realized how much extra work it would be coordinating and iterating…so we made a hard choice to re-build from the ground up on Hybrid (HTML5). Dan Sont came back on the team and he headed that re-build, which has now been almost exactly 3 months since he started back again on the team.
As always in technology, its harder and longer than expected…but I feel so much more confident to be building on hybrid with Dan in-house. We have an amazing team and are all working together in sync!
Now for the painful process of waiting for Apple to approve our App
Any tech people out there know how scary it is to submit your mobile app to the Apple store for approval. While the users love Apple, I believe developers don't – it is so nerve racking….! We are waiting and this is the 2nd time now. The last time we had to wait 1 week each time for a review process, and unfortunately were rejected 2 times before being approved the 3rd time (so 3 weeks total from submitting). Very painful!
Hoping to get approved on the first try this time!
Working on a Launch for Version 2
Another complexity of the Apple store approval process is timing any kind of product launch. I want to prepare to launch next week, but need to also prepare for any delays in being rejected and delayed an extra week.
I, as well as the rest of the team, for the past couple weeks have been totally consumed in the app and product development – I have to force myself to get back into marketing! Its a viscous cycle!
Working on a 30 part series of 1 minute videos that will be stories as well as educational about what Social Agent is and how people can get involved and improve their skills!